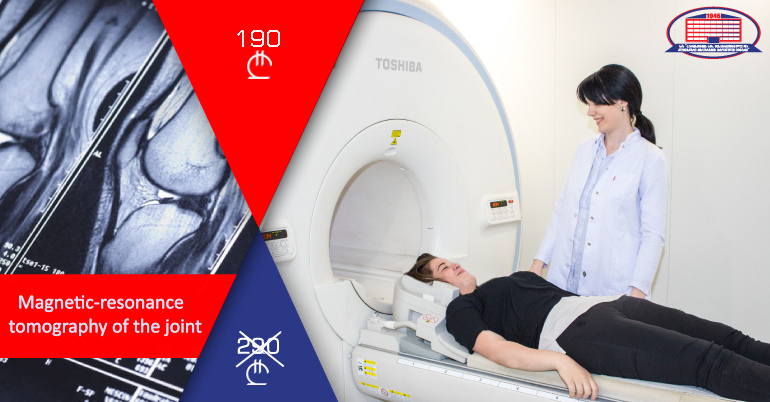 National Center of Surgery offers magnetic-resonance tomography of joints for 190 Gel instead of 290 Gel.
Promotion includes:
Magnetic-resonance tomography of joints using Toshiba Vantage Elan magnetic-resonance tomography scanner that is one of the best in a world market with its' capabilities and is equipped with powerful technological packages, latest study modes. It's distinguished with speed and high-resolution images.
Within the promotion, you can utilize magnetic-resonance tomography every Monday, Saturday, and Sunday.
It's worth mentioning that joint pathologies are more likely to cause disabilities than cardiovascular disease and even diabetes.
That's why age, gender, and profession don't matter –if you have difficulty moving, are suffering from temporary or constant joint pain, detected swelling-redness in one or more joints, if post-fracture rehabilitation is prolonged, you're an athlete and skeletal system is under intense stress due to your lifestyle, you have menopause or post-menopausal period - visit National Center of Surgery and utilize the promotion!
If you'd like to utilize the mentioned promotion, please, make an appointment in advance at 577 119 119 or 2 02 25 25!
Give us a call