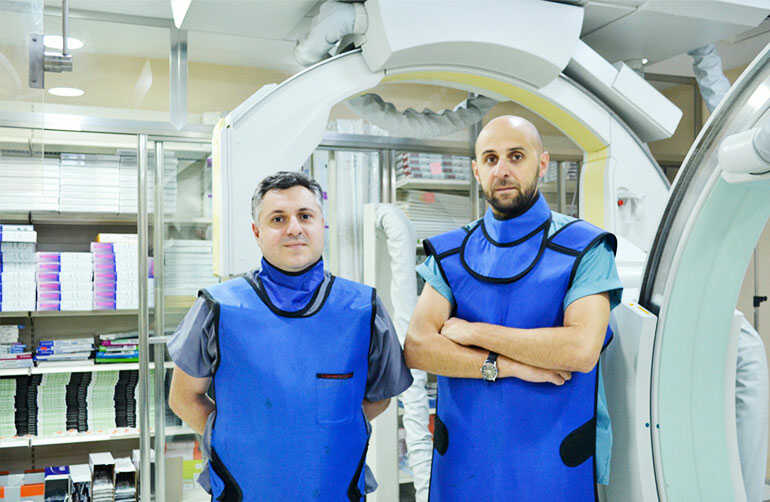 Our clinic is equipped with ultramodern biplane angiograph Trinias B12, which allows us to conduct endovascular interventions during the pathology of the aorta (not an open method), this type of intervention is the more effective for the patient. At the same time, the clinic always has a supply of stent grafts for the thoracic and abdominal aorta. We can serve urgent patients around-the-clock, carry out operations timely and save lives!

The clinic uses special computer programs (software), which allow us to measure the aorta, plan operations. With these software surgeons individually select the diameter and length of the stent-graft for each patient.
This important service helps the surgeon to make a quick decision, according to the indications, perform endovascular intervention - when it comes to the ruptured aortic aneurysm, every minute is priceless!
Endovascular reconstruction of peripheral blood vessels, hybrid (open and endovascular) surgeries are successfully carried out at this department.
National Center of Surgery is a multi-field clinic, where new technologies and modern standards are used in the diagnosis and treatment of patients.
The continuous supply of materials, experienced angiosurgeons, the presence of ultramodern, exclusive in the region biplane angiograph, special software - these are the advantages that the endovascular department of the National Center of Surgery stands out for!