Ekaterine Gafrindashvili
Hematologist Doctor of Medicine
Education
2006 - Tbilisi State Medial Academy of Postgraduate Education, qualification in hematology and transfusiology
2006 - Georgia Emergency Medical Assistance Training Center, BLS, ALS, BTLS & ATLS program's practical and theoretical emergency medical assistance training course,
2003 – Russia Academy of Medical Sciences, hematological scientific center, qualification in hematology;
1984–1991 – Tbilisi State Medical University, faculty of medicine
Work experience
2014-Present- National Center of Surgery, hematologist of department of hematology, doctor-registrar of clinic's hemophilia and thrombosis center.
2017 – Present – Tbilisi Heart Center, consultant, hematologist;
2014 – Present – Elizabeth Blackwell hospital, consultant, hematologist;
2014–Present – Tbilisi Cancer center, consultant, hematologist, წლიდან დღემდე თბილისის ონკოდისპანსერის კონსულტანტი, ჰემატოლოგი;
2014 – Present - Bokhua Cardiovascular Center, consultant, hematologist,
1991–2014 – Institute of Hematology and Transfusiology, hematologist. წჰემატოლოგი.
2013 – Founder of Georgian association for thrombosis and hemostasis
Member of Georgian association for hematology and transfusiology.
Participates in international conferences.
Owner of number of certificates.
Publications
Dissertation to obtain Candidate of Medicine title and 15 scientific publications
Speaks Georgian, Russian and English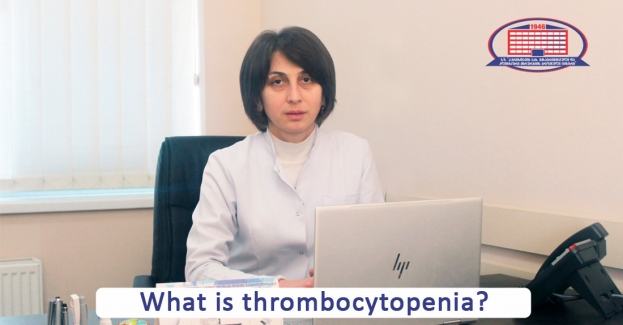 Platelets play an important role in the body.
See More