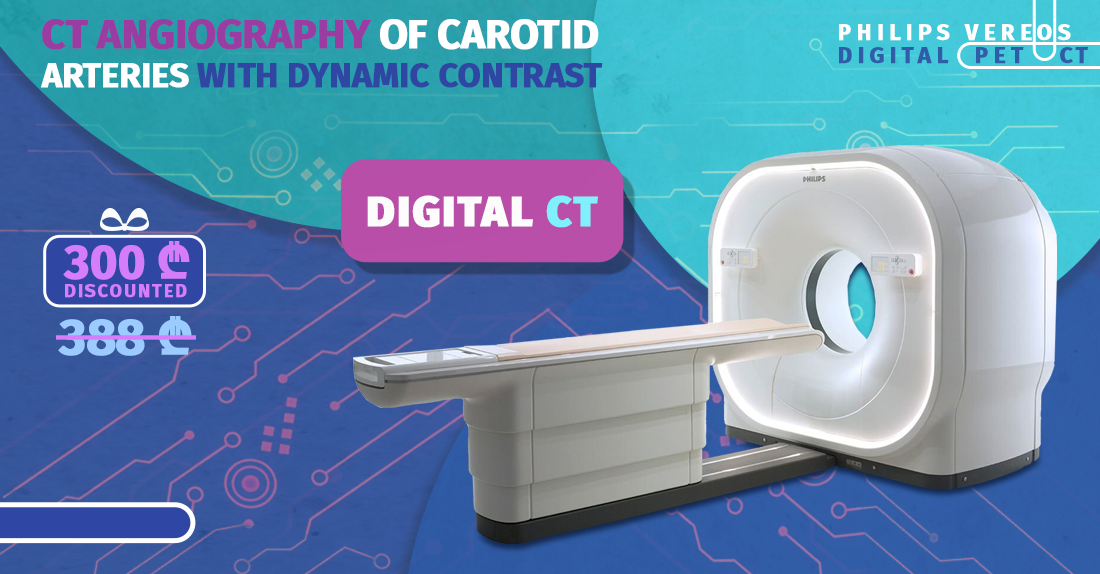 Discount on computed tomography research
The National Center of surgery provides dynamic contrast computed tomography of the carotid arteries. A PHILIPS 128-sided digital computer tomography is used for the research.
Within the promotion, the cost of research is 300 GEL, instead of 388 GEL.
The promotion is valid every Monday, Thursday, Saturday, and Sunday!
The most crucial research for quick disease diagnosis is computed tomography. The functional support of digital technology and artificial intelligence in 128-sided computed tomography (PHILIPS VEREOS) allows the doctor to view the highest-quality image possible and aids in the accurate diagnosis.
Please register in advance at +995 577 059 900 or +995 322 12 25 25 to take advantage of the promotion.
The National Center of Surgery serves patients 24 hours a day, 7 days a week!
Wish you health!
Give us a call