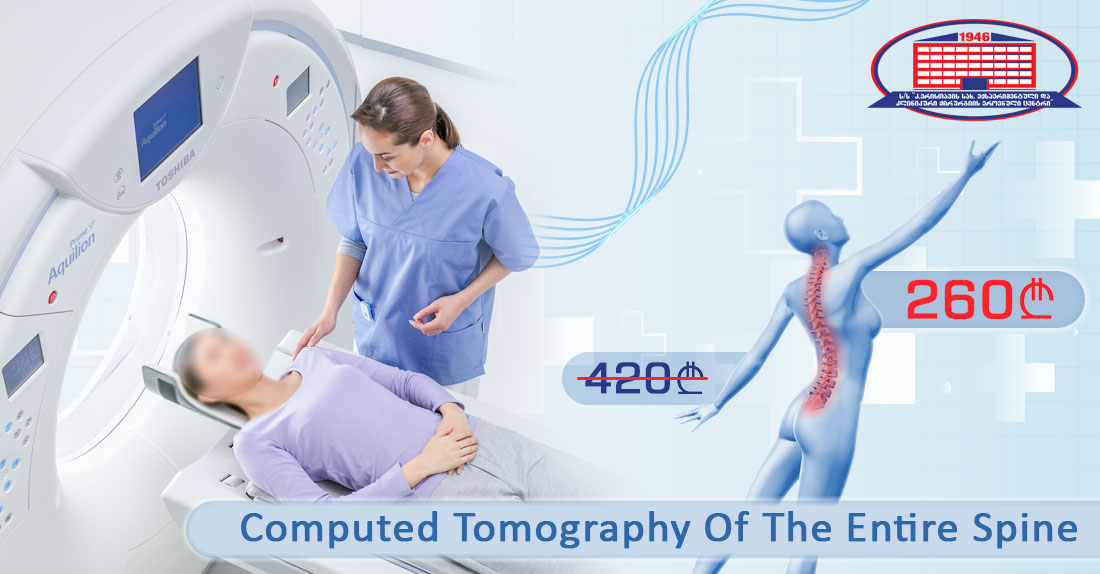 The National Center of Surgery offers computed tomography of the entire spine at an unprecedented low price.
Perform a complete spine computed tomography (CT) scan with a significant discount, of 260 GEL instead of 420 GEL.
The study is based on the Toshiba Aquilion RXL, a state-of-the-art multislice computed tomography with state-of-the-art features, which is the undisputed leader in its class!
Computed tomography is very important for the timely diagnosis and prevention of the disease.
The promotion is valid every Friday and Saturday!
If you want to take advantage of this promotion, please register in advance at 577 119 119 or 2 02 25 25!
Wish you health!