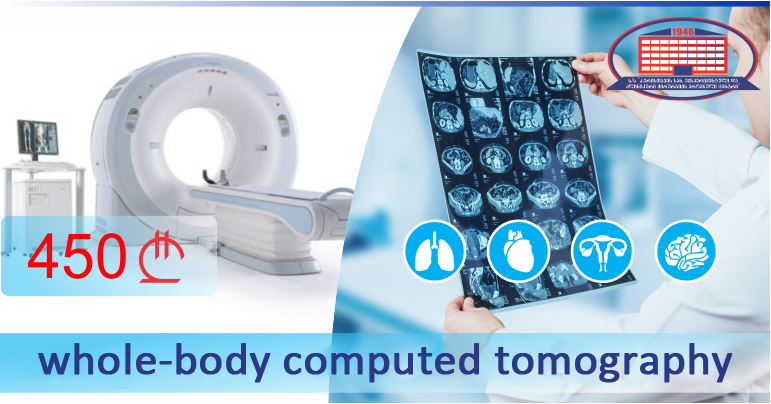 The National Center of Surgery offers a full-body CT scan at an unprecedented low price.
The promotion includes:
Computed tomography of the cervical area and the brain;
Computed tomography of the chest cavity;
Computed tomography of the abdominal cavity and small pelvis;
Computed tomography of the blood vessels of the chest and abdominal cavity (aorta, pulmonary artery, renal arteries, mesenteric blood vessels);
Computed tomography of the spinal column and both hip joints;
Computed tomography of the gastrointestinal tract;
Computed tomography of the whole body without contrast for 350 GEL, and with intravenous and oral contrast – 450 GEL.
The scanning is carried out using the multislice computed tomography Toshiba Aquilion RXL, which is a leader in its class!
The most important factor in the CT system is the high quality of the image. That is why Toshiba has developed a number of innovative technologies and implemented them in the Toshiba Aquilion RXL system.
On this computed tomography, with important functions, we carry out the scanning!
The CT scanner is a very important machine for timely diagnosis and prevention of the diseases.
The offer is valid every Monday and Thursday!
Please make an appointment in advance! Call us at 577 119 119 or 2 02 25 25 and use our promotions!
Wish you health!