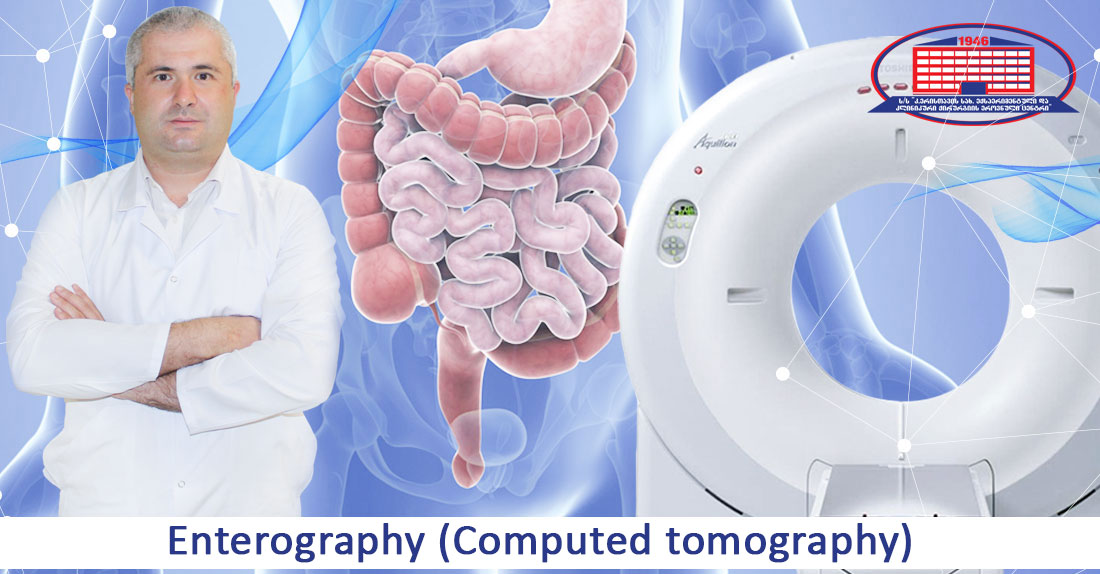 The National Center of Surgery offers one of the most important examinations at a discounted price - CT enterography, for only 400 GEL!
CT enterography is a detailed study of the digestive tract, it is a non-invasive and painless method, which provides a detailed description of the abdominal cavity and small pelvic organs with emphasis- on the large and small intestines, assessing their conditional and functional condition, where radiologist Tamaz Jaoshvili will assist you.
The study is performed with the contrast, which requires preparation of the patient the day before. The patient will receive relevant instructions from the radiologist.
Cases when it is necessary to conduct this research:
Bleeding from the intestine;
Inflammatory processes in the intestine;
Obstructive processes, impassability;
Intestinal cancer;
Crohn's disease;
Any discomfort related to the gastrointestinal tract.
Research is valid every day!
Please note that, pre-registration is required at the call center contact number: 577 119 119 or 2 02 25 25.
Wish you health!
Give us a call