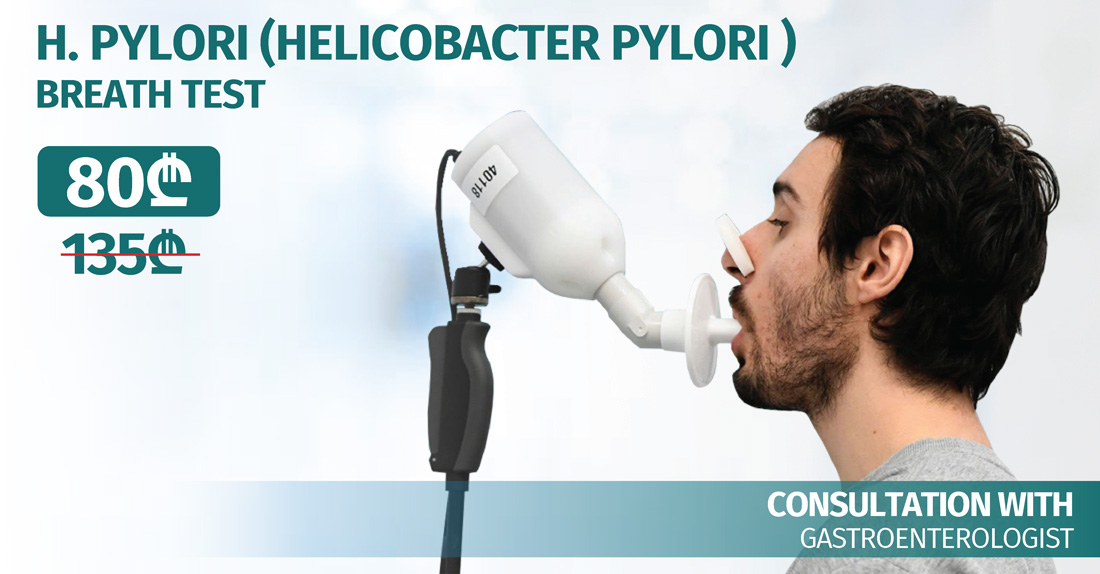 Discount on The Urea Breath test
Gastrointestinal issues are often uncomfortable and can seriously alter a person's daily routine. Additionally, the bulk of gastroenterological disorders typically manifests as severe pathology while developing covertly and without symptoms.
If you experience any of the following symptoms, consult a gastroenterologist right away:
Burning sensation behind the sternum;
Pain after eating or using an antacid, etc;
Bloated stomach;
Heartburn;
Nausea, vomiting.
The National Center of Surgery offers a discount on the Helicobacter breath test. As part of the campaign, instead of 135 GEL, for 80 GEL, you will conduct:
A consultation with a gastroenterologist;
H. pylori (Helicobacter pylori ) Urea Breath Test.
The promotion is valid every Wednesday and Thursday.
Please call +995 322 02 25 25 or +995 577 119 119 to register in advance if you want to take advantage of the promotion.
The National Center of Surgery works every day, 24 hours a day!
Wish you health!
Give us a call
---
What are patients interested in
Acidic saliva (GERD)
Qauestion:: Hello, please help me, I'm an emigrant and I can't see a doctor here. I have excessive acidic saliva in my mouth for a few days now. It's not heartburn. I have an unpleasant feeling in the abdominal area, my gallbladder was removed. Could you prescribe some type of medication, please.
See Answer
See More