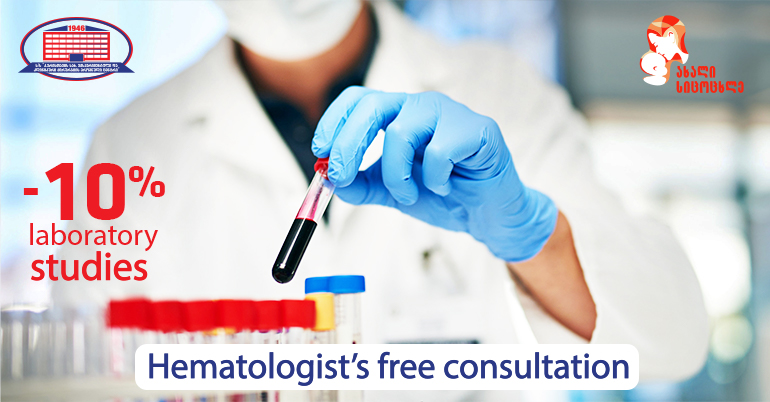 The promotion that you shouldn't miss out on!
"New Life" clinic offers you a hematologist's free consultation and 10% discount on following laboratory examinations:
Complete Blood Count;
Determination of folium;
Determination of iron
Determination of B-12.
You should utilize the promotion, if you complain about the following symptoms:
General weakness;
Dizziness;
Skin paleness.
Within the month after the first visit, the patient will utilize a 50% discount on follow-up visit!
On the day of the promotion, the patient will utilize all discount services that are offered in the clinic.
Promotion is valid every day.
Trust your health to "New Life" clinic's qualified team of hematologic services. Within the promotion, doctor-hematologist Tamar Gersamia will serve and assist you!
If you would like to utilize the mentioned promotion, please, make an appointment in advance at 577 059 900!
Wish you health!