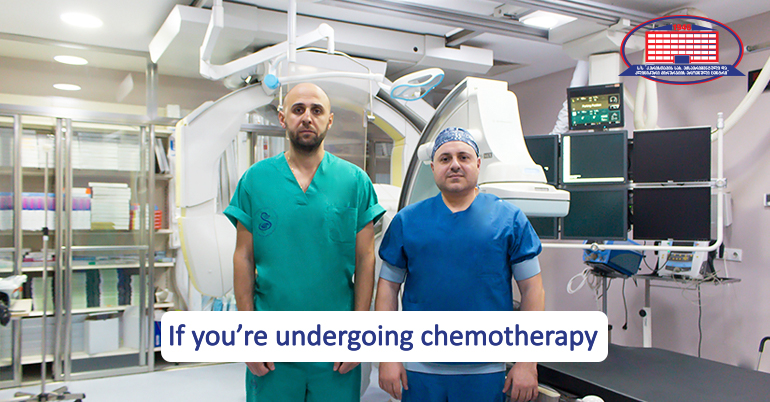 Promotion is for patients who need long-term intravenous injections (for example, chemotherapy) that cause pain, discomfort, and damage of peripheral veins.
National Center of Surgery offers a small operation – implantation of central infusion port (port placement) that reduces numerous complications and makes treatment more effective!
The operation is carried out with local anesthesia in the catheterization laboratory.
Before planning this mini-operation, consultation with an angiologist and dopplerography is necessary to evaluate venous status.
Within the promotion, the cost of a consultation with an angiologist and dopplerography is 30 GEL.
Promotion is valid on Friday!
It's noteworthy that after the consultation beneficiaries of universal or private health insurance can get necessary documents to obtain funding of the operation.
If you'd like to use the promotion, please, make an appointment in advance at 577 119 119 or 2 02 25 25!
Wish you health!