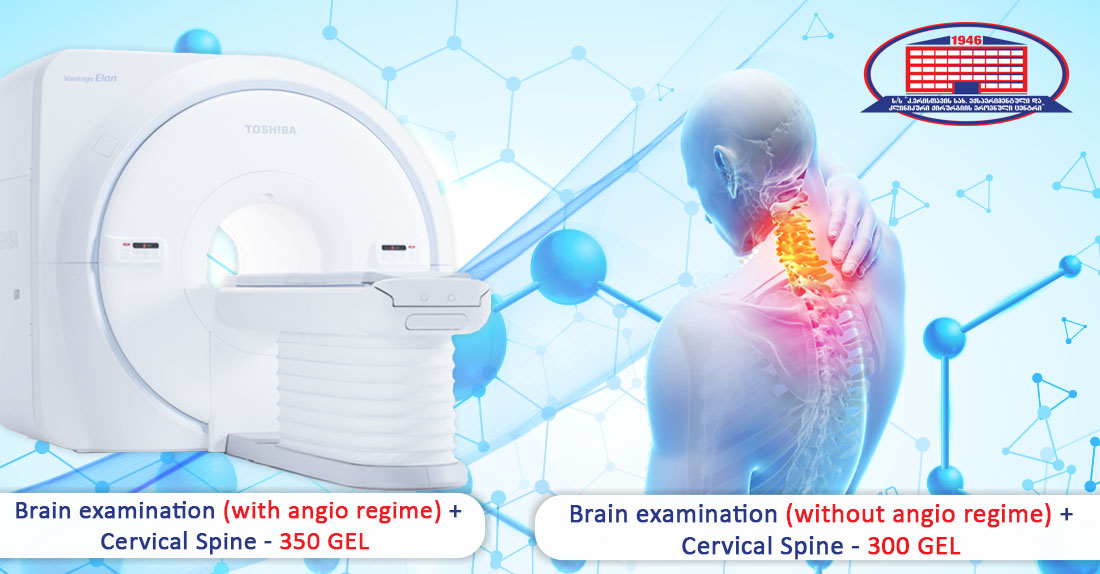 Get the magnetic resonance imaging of the brain and neck
The National Center of Surgery offers to conduct MRI examination of the brain and cervical vertebrae/spine, with or without angiogram.
The offer is valid every Tuesday!
Please make an appointment in advance! Call us at (+995) 0322 02 25 25 and use our promotions!
Give us a call