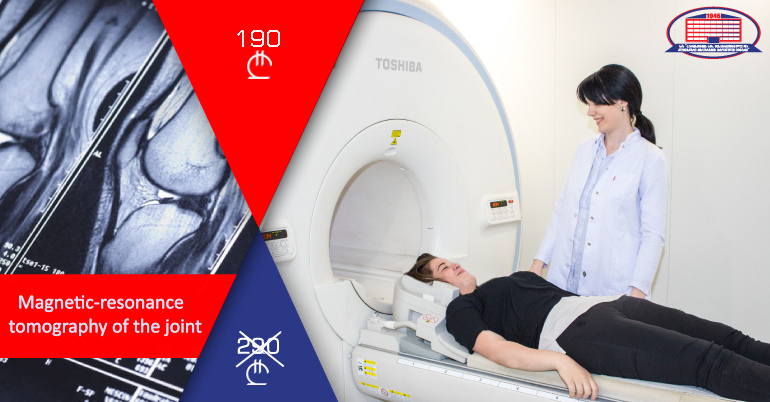 National Center of Surgery offers you the MRI scanning of a joint for 200 GEL instead of 290 GEL.
The promotion includes:
A consultation with the traumatologist or rheumatologist
Magnetic Resonance Imaging using the new generation MRI machine Toshiba Vantage Elan, which is the best in the world and equipped with powerful technological packages, latest research modes. Is distinguished by the speed of research and high image quality.
Within the framework of the promotion, you can have a magnetic resonance imaging every Monday, and receive a consultation with the traumatologist or rheumatologist - every Wednesday.
In the promotion participate:
. A head of the Department of Traumatology of the National Center of Surgery, Zurab Oragvelidze, who worked in university clinics in Germany and Slovenia.
• Rheumatologist, Doctor of Medical Sciences, Professor Nona Kakauridze.
It should be noted that the pathology of the joint becomes a more frequent cause of disability than cardiovascular disease and diabetes.
That is why, regardless of age, gender, profession - if you have difficulty in movement, are worried about the periodic or persistent joint pain, noticed swelling and redness of one or more joints, if the rehabilitation period after the fracture has increased, are a sportsmen and because of your lifestyle, your joints have increased workload, are in the period of pre- and post-menopause, contact the National Center of Surgery and use this promotion!
Please make an appointment in advance! Call us at 577 119 119 or 2 02 25 25and use our promotions!