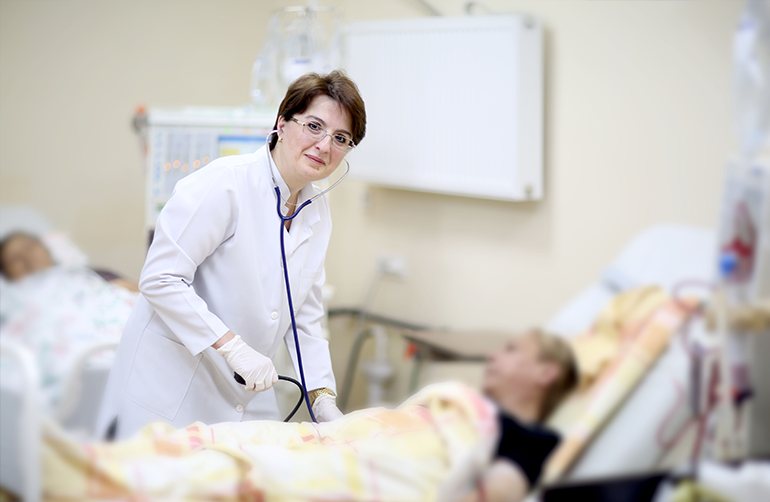 The National Center of Surgery is rich in traditions in the field of transplantology.
The Department of Nephrology, Transplantation, and Hemodialysis functions at the National Center of Surgery.
In total, the National Center of Surgery has performed up to 40 successful kidney transplants.
In Georgia, the department was founded by the pioneer of kidney transplantation, Mr. Elguja Gongadze, who conducted 4 kidney transplants from a living related donor for the first time in 1995.
In 2014 the founder of the clinic decided to name the department in his honor.
For many years, many well-known specialists in the field of transplantology, who cooperated with our doctors, visited the National Center of Surgery, including Professors Jacques Dantal and Georges Karam famous in France, Professors of the Academician V.I.Shumakov Federal Research Center of Transplantology, Transplantologist Jan Moysyuk.
Department of hemodialysis serves patients who are in the State program during planned visits. Every day three sessions of hemodialysis are performed for planned visits, up to 160 patients are included in this program. Hemodialysis procedure is also available in ICU and ER departments. The service is the only one in the city and is available for 24 hours.
For the past 20 years, the department has been constantly developing and growing. The team of professional doctors in the department has many grateful patients, and their number is growing.