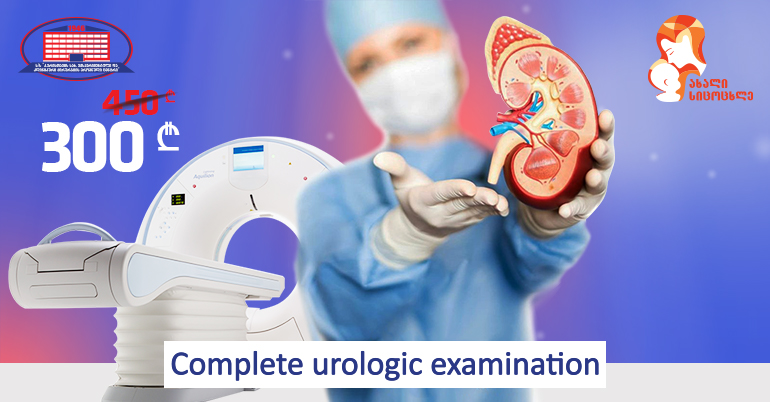 "New Life" clinic offers you a complete urological examination!
We offer you a urologist's free consultation, polyphasic computed tomography with urography of the genitourinary system for 300 Gel instead of 450 Gel.
The examination is conducted using ultramodern 160-slice computed tomography Toshiba Aquilion Lightning SP.
It should be noted that participant of the promotion will benefit from PSA (Total) free examination!
It's better for this examination to be carried out upon doctor's orders!
"New Life" clinic's promotion is valid every day!
If you would like to utilize the promotion, please, make an appointment in advance at 577 059 900!
Wish you health!