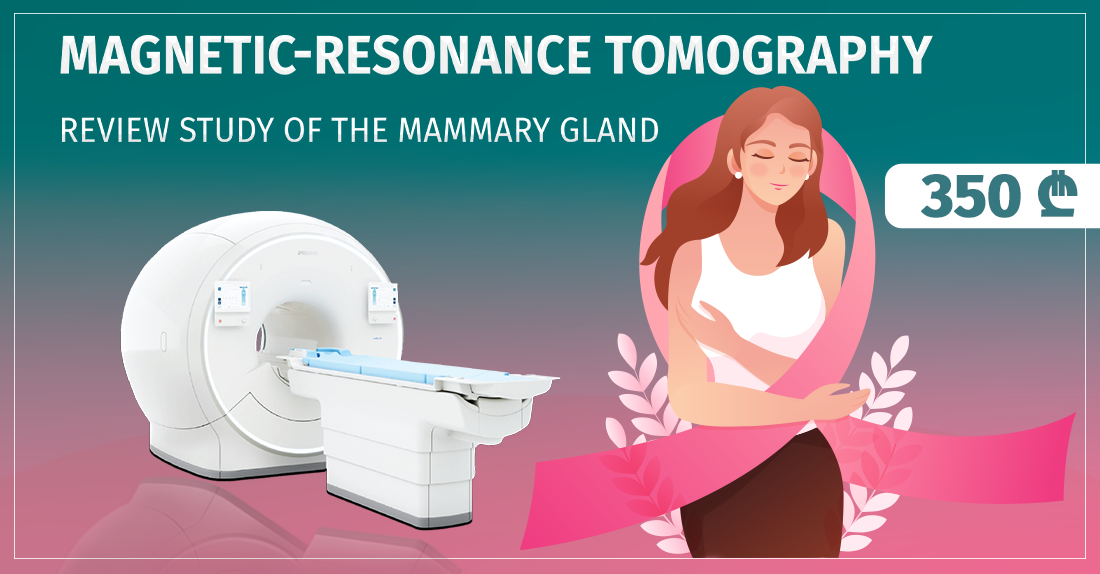 Digital 3T magnetic - resonance tomography
Despite the rapid advancement of medicine over the past ten years, several illnesses have sadly become more prevalent.
Breast pathologies are a rather prevalent issue among the world's population, particularly among women.

If you are a woman of 30 years or older, take advantage of the unprecedented offer of the National Center of Surgery and undergo a diagnostic mammary gland examination for only 350 GEL!

The most recent digital, 3 Tesla magnetic resonance tomography, the PHILIPS INGENIA ELITION X 3T, is used for the purpose of study!
Keep in mind that, even if you have a breast implant with your body, a breast MRT is the safest research that can detect the problematic process with millimeter precision.

The promotion is valid every Thursday!
To take advantage of the discount, please register in advance at +995 577 119 119 or +995 322 02 25 25
Wish you health!
Give us a call