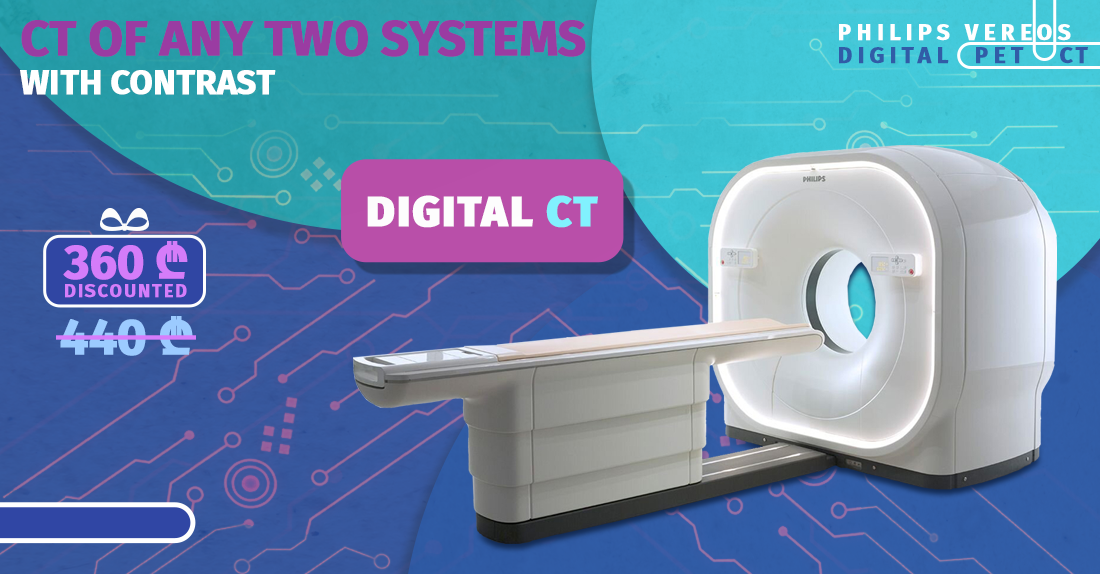 Choose which two systems/bodies you want to examine and get a better discount
In contrast to the state-of-the-art, 128-sided computed tomography, the National Center of Surgery offers computed tomography of any two body systems (e.g., chest and small pelvis, etc.) with the help of PHILIP VEREOS
The cost of the research within the promotion is 360 GEL instead of 440 GEL!
Discounts are valid every Monday and Thursday!
The use of computed tomography in the early detection and prevention of disease is critical.The 128-sided PHILIPS VEREOS is integrated with digital technology and artificial intelligence support, allowing the doctor to see a higher-quality image and provide a more accurate diagnosis.
If you want to take advantage of this promotion, please pre-register at (+995) 322 02 25 25 or (+995) 577 119 119.
Wish you health!
Give us a call