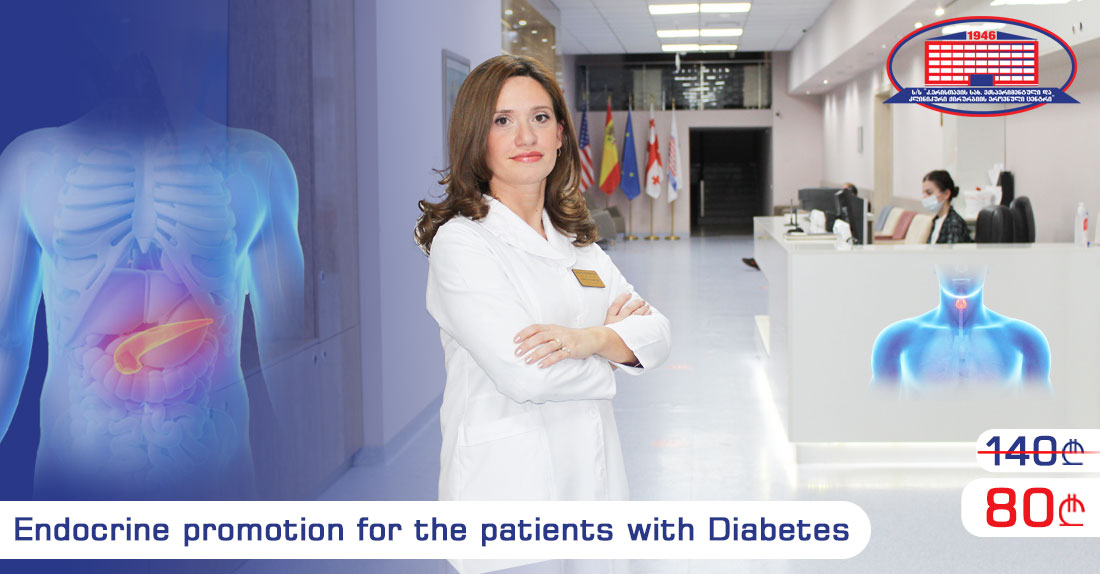 Studies to diagnose diabetes
It's quite feasible that endocrinological alterations in the human body can take place asymptomatically while nevertheless doing significant damage to health and eventually turning into a deadly condition. Diabetes is one of these diseases.
Take advantage of The National Center of Surgery's promotion from September 20 to November 20 and pay 80 GEL instead of 140 GEL for:
• An endocrinologist's consultation with Sofio Futuridze;
• The measurement of blood creatinine concentration;
• The measurement of blood glucose;
• Ultrasound of the urinary system.
Every Thursday and Friday the promotion is valid!
Keep in mind that diabetes is a treatable condition as long as you consistently perform periodic exams and keep an eye on your endocrine system's functioning.
Please register in advance at +995 577 119 119 or 322 02 25 25 to benefit from the promotion.
Every day, twenty-four hours a day, the National Center of Surgery is open.
Wish you health!
Give us a call
---
What are patients interested in
Vitamin D deficiency
Qauestion:: Which medication is effective in vitamin D deficiency? I'm 31 years old
See Answer
See More