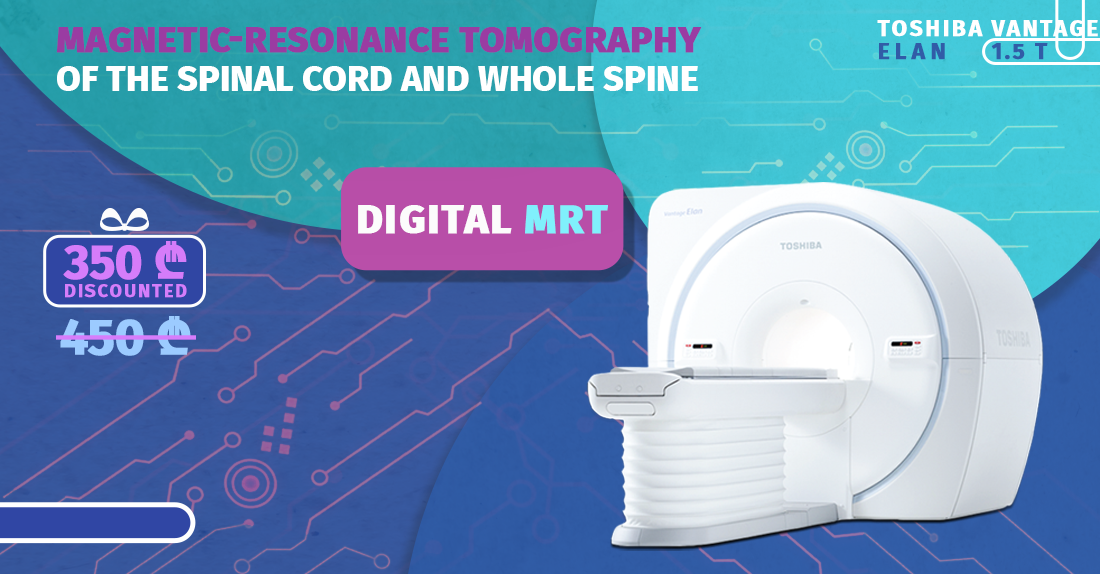 Discounts for radiological examinations
Use The National Center of Surgery's promotion to get magnetic resonance imaging (MRI) done on your spine and spinal cord for 350 GEL instead of 450 GEL.
The study is conducted using a TOSHIBA company device called the VANTAGE ELAN, which is outfitted with the newest technical packages and research methodologies.
Please register in advance at +995 577 119 119 or +995 322 02 25 25 to take advantage of the promotion.
Address : #7 Chachava st. Digomi. Tbilisi. Georgia 0159
The promotion is valid on Tuesday and Thursday!
Wish you health!
Give us a call