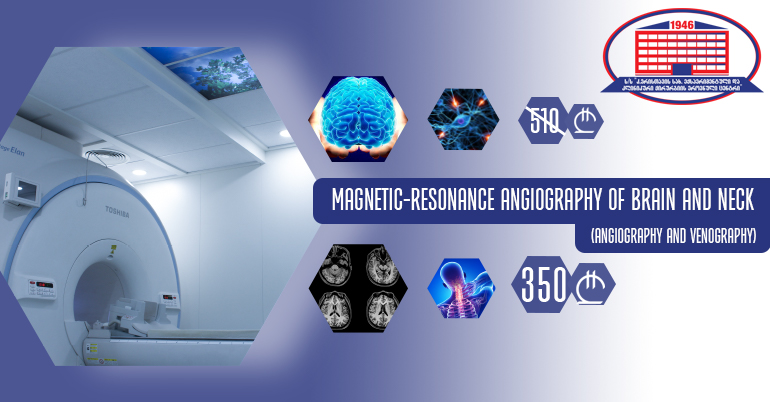 National Center of Surgery offers you a magnetic-resonance angiography of brain and neck, vascular examination
The magnetic-resonance examination will be conducted using ultramodern magnetic-resonance tomography machine Toshiba Vantage Elan.
In the framework of the promotion, the examination cost is 350 Gel instead of 510 Gel.
Promotion is valid every Monday and Tuesday.
If you'd like to utilize the following promotion, please, make an appointment in advance at 577 119 119 or 2 02 25 25.
Wish you health!