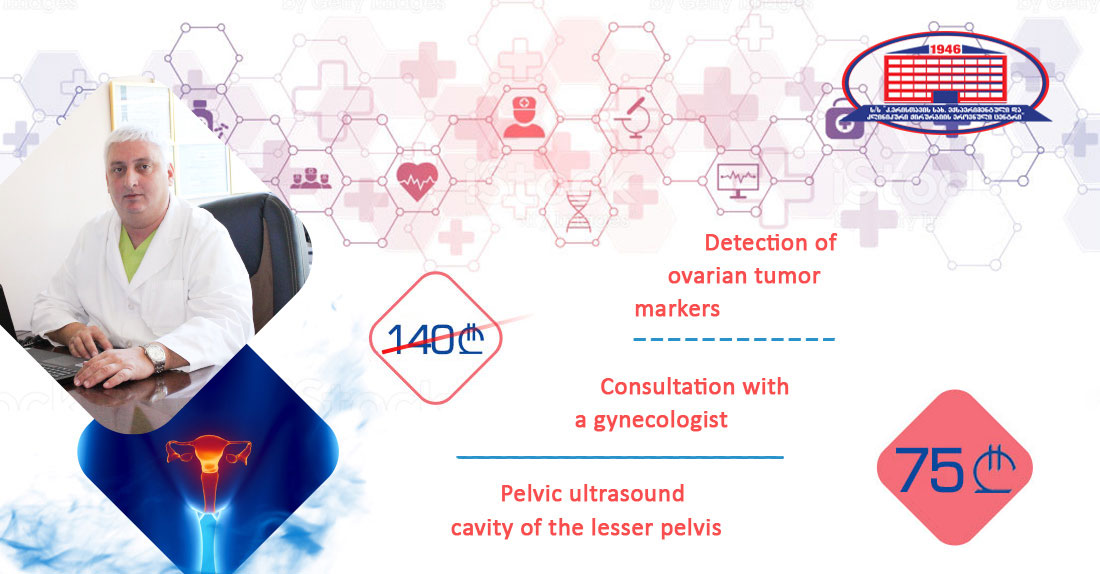 One more vital gynecology promotion in National Center of Surgery.
We offer you an examination necessary for detection and prophylaxis of ovarian diseases for 75 GEL instead of 140 GEL.
Within the promotion, we offer:
Consultation with a gynecologist;
Pelvic ultrasound (cavity of the lesser pelvis);
Detection of ovarian tumor markers.
Promotion is valid every Tuesday.
Please, make an appointment in advance at (+995) 0322 02 25 25.
Wish you health!
Give us a call