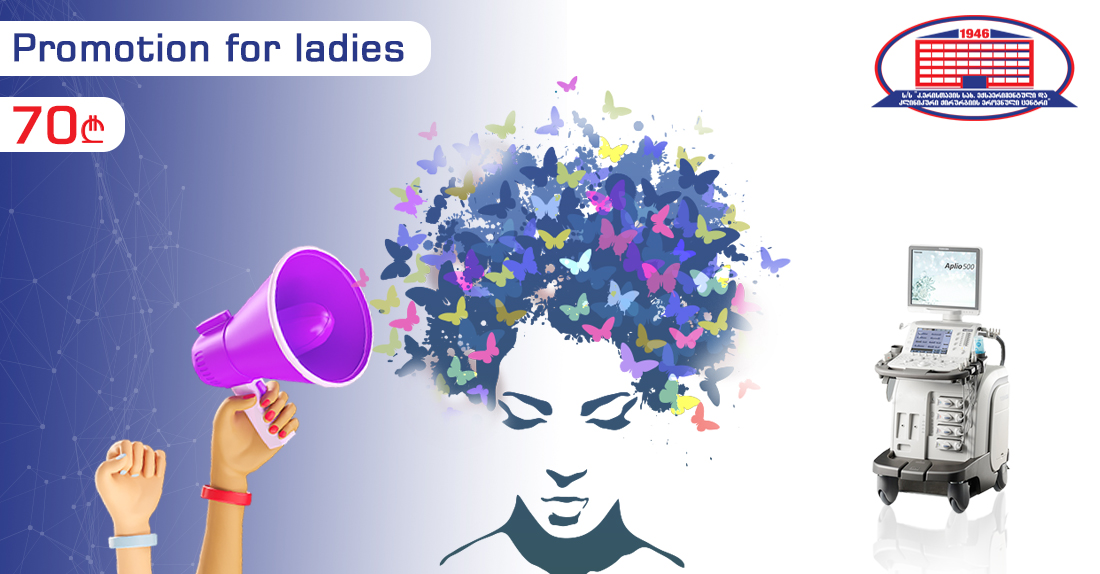 As part of "Pink October", the National Center of Surgery offers discounts on important ultrasound examinations
To assess your health, within the framework of "Pink October", the National Center of Surgery offers two important ultrasound examinations at a maximum discounted price of 70 GEL, which will assess your state of health, and if the pathology is confirmed, you can participate in other preferential promotions of the clinic.
The promotion includes the following studies:
Mammary gland ultrasound with elastography;
Ultrasound of the small pelvic organs (uterus and ovaries).
The promotion is valid on every Saturday!
If you want to take advantage of this promotion, please register in advance at: (+995) 0322 02 25 25.
Wish you health!
Give us a call
---
What are patients interested in
Complete Blood Count (CBC)
Qauestion:: Hello, I have following alterations in my blood analysis: Leukocytes WBC 9.61 norm 4.00 9.00, hemoglobin HGB15.2(12,2-14,7), monocytes mono#0,62(0,08-0,11), eosinophils eo%0,8(1,0-5,0) , ESR 28. What problem does this medical data indicate? Other indicators are in norm.
See Answer
Food's journey through
Qauestion:: Hello, when I drink water or eat food, it frequently gets into the airway, what can be the cause of it? Could you tell me how to perform first aid procedure myself?
See Answer
See More