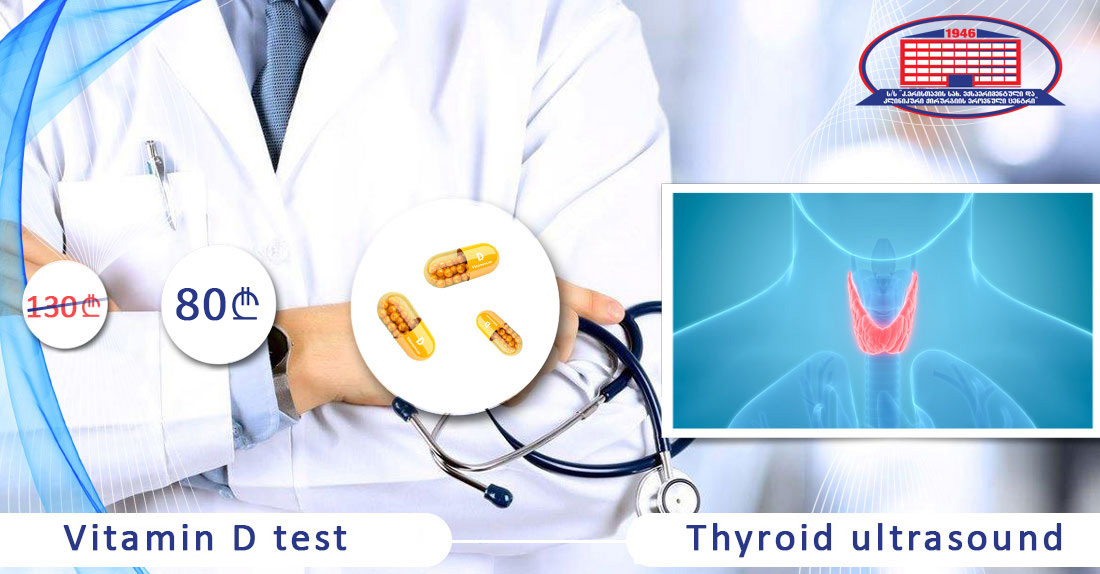 National Center of Surgery offers thyroid ultrasound imaging and vitamin D level test for an unprecedented low price.
Vitamin D is essential for normalization of calcium and phosphorus metabolism in the body, that's why vitamin D deficiency can cause numerous diseases, as well as disrupt the normal functioning of the thyroid.
National Center of Surgery offers vitamin D level test and thyroid ultrasound imaging for 80 Gel instead of 130 Gel.
You can utilize the promotion every Wednesday and Friday.
If interested, please, make an appointment in advance at (+995) 0322 02 25 25.
Wish you health!
Give us a call
---
What are patients interested in
HIATAL HERNIA
Qauestion:: Hello, doctor, I have a stomach problem, I swallowed a tube and was diagnosed with hiatal hernia I suffer from. I have severe heartburn, severe chest pain, random belching, trouble swallowing, even if I chew thoroughly, I still have trouble swallowing, nausea and bowel movement problems. I really would like to put an end to these problems that bother me a lot either with treatment or operation. Thank you in advance for your attention.
See Answer
Liver hemangioma, dyspepsia
Qauestion:: Greetings, please, answer what does the ultrasound findings mean – diffuse hepatic changes. With periportal fibrosis. Liver hemangioma. Dyspeptic cholecystitis
See Answer
See More