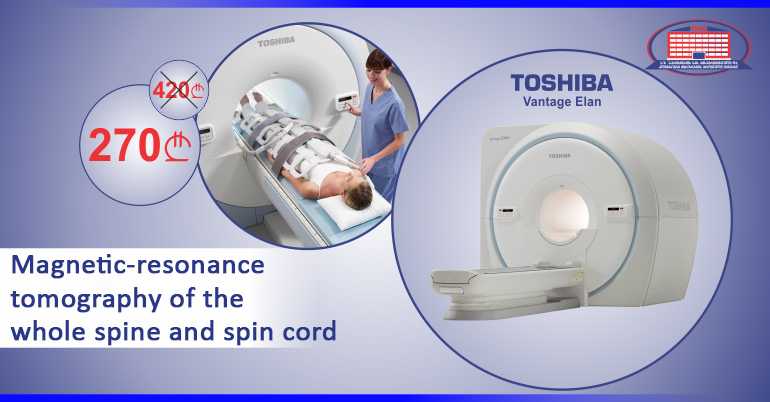 Unprecedented offer! Study of the whole spine and spinal cord. Magnetic resonance imaging.
Pay 270 GEL instead of 420 GEL.
Get the magnetic resonance imaging of the whole spine and spinal cord at the price of only one segment and get a consultation with the Neurosurgeon for free.
Due to the large demand of patients, the administration of the National Center of Surgery decided to add another day of offer- Sunday.
The offer is valid every day, except of Monday!

Please make an appointment in advance! Call us at 577 119 119 and use our promotions!