The Belgian Delegation Visited the National Center of Surgery
The Belgian Delegation Visited the National Center of Surgery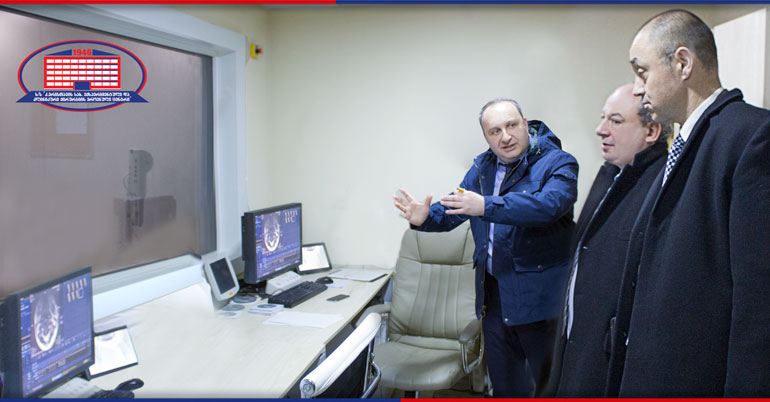 The Belgian delegation visited the National Center of Surgery on December 6.
The delegation was led by the trade and investment advisor of Walloon Export and Foreign Investment Agency Eric Bletard, Regional Manager for South-Eastern Europe and South Caucasus Evgenia Ulkina, partner of ELYSIA RAYTEST organization and partner and South- East Europe sales manager Alexander Iordanov. The Ambassador Extraordinary and Plenipotentiary Bert (Karel) Schoofs also attended the event.
The Director of the National Center of Surgery, Mr. Lasha Bazadze introduced the clinic to members of the Belgian delegation.
Special attention was paid to such an important direction as oncology! As you know, a fully-fledged oncological center and the Department of Radiotherapy will start to function at the National Center of Surgery, which will provide high-quality evidence based medical (EBM) treatment using ultra-modern technologies.
The guests discussed the prospects of cooperation between the Belgian side and the National Center of Surgery - Belgian experience in the treatment of oncologic patients, medical technologies, as well as the training of doctors and recruitment of physicians from abroad.

National Center of Surgery is a multi-field clinic, where new technologies and modern standards are used in diagnosis and treatment of patients.
Wish you Health!