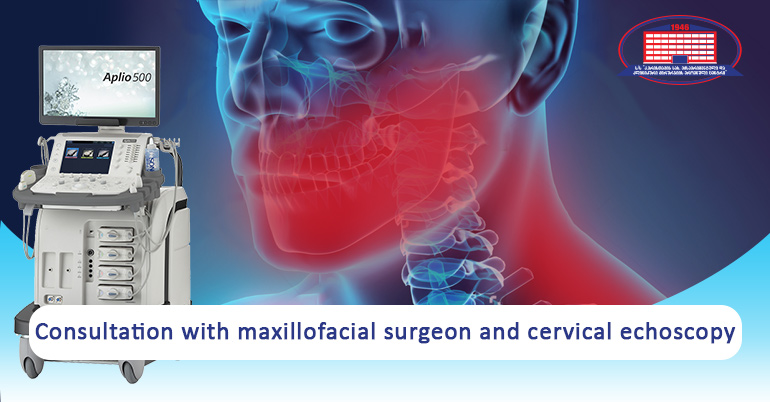 National Center of Surgery offers a consultation with maxillofacial surgeon and cervical (soft tissue of the neck) echoscopy for 70 GEL, instead of 100 GEL.
If you suffer from following symptoms, you should use the offered promotion.
Swelling in ear's front, rear or submandibular area that is accompanied with general weakness and temperature.
Difficulty in swallowing.
In a framework of National Center of Surgery's promotion, we offer you:
Consultation with maxillofacial surgeon
Cervical (Soft tissue of the neck) echoscopy
Promotion is valid every Thursday.
If you would like to use mentioned promotion, please, make an appointment in advance at (+995) 0322 02 25 25.
Wish you health!
Give us a call
---
What are patients interested in
Frenulum of the lip
Qauestion:: Hello, I'd like to know if the short frenulum of the upper lip incision is conducted at your clinic and how much does this procedure cost? My gums are too visible when smiling and I've been advised to incise the frenulum.
See Answer
See More