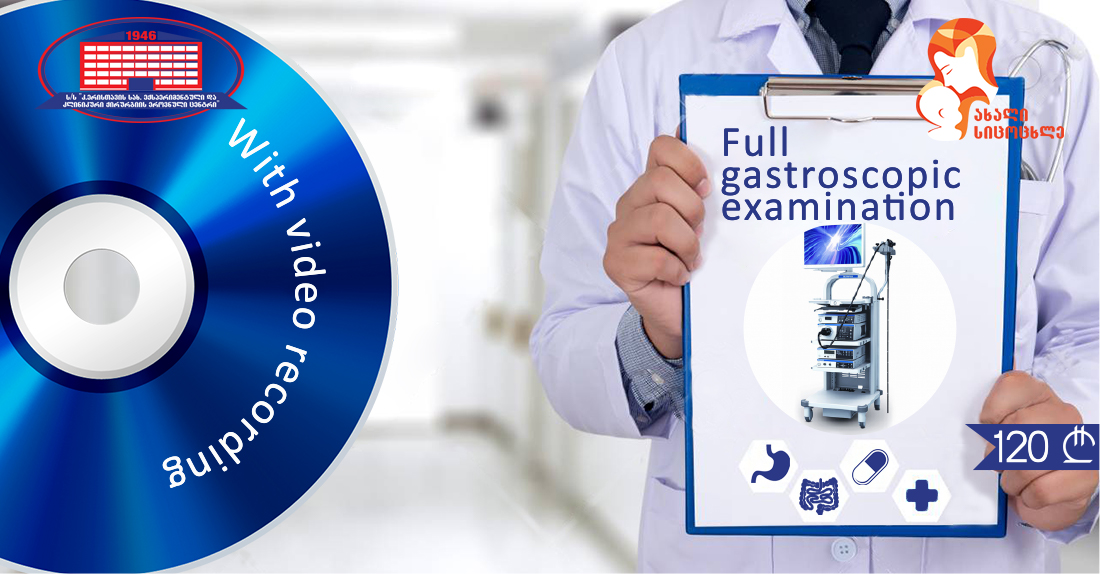 The clinic "New Life" offers you a full gastroscopic examination using ultramodern, latest generation device - OLYMPUS EXERA III.
If a patient prefers, the gastrointestinal tract examination can be recorded on a CD.
Within the promotion, the cost of the examination including the recorded video is 120 GEL.
Use the promotion, if you have the following symptoms:
Pain and a feeling of heaviness in the epigastric region (stomach);
Heartburn;
Belch;
Hiccough;
Difficulty swallowing;
Pain during swallowing.
It's noteworthy that the examination can be conducted using short term anesthesia. In this case, the extra 100 GEL will be added to the basic price of the promotion - 120 GEL.
The promotion is valid every Wednesday and Thursday.
Within the promotion, you will be assisted by Irakli Paichadze, the surgeon-endoscopist, coordinator of the endoscopy unit at the clinic "New Life" of the National Center of Surgery.
If you would like to use the above mentioned promotion, please, make an appointment in advance! The contact phone number: 577 059 900.
Wish you health!