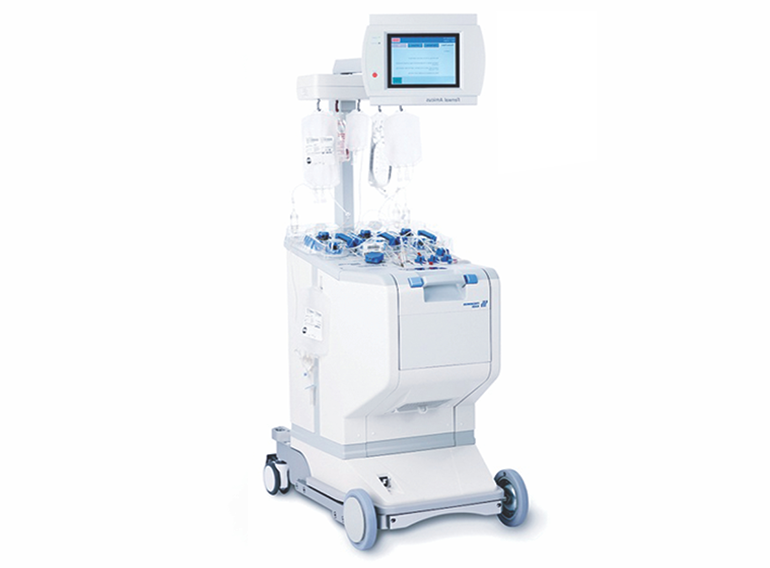 Fresenius Kabi AMICUS
The Blood Bank is equipped with a high-tech and modern blood separator device manufactured by "Fresenius" called "Amicus". The ultra-modern device allows us to, in the case of platelets, give the recipient the same amount of doses which at other times was made from several donors, and for this only 200 ml of plasma volume is sufficient.
The donation at the clinic is beneficial for both the recipient and the donor.
Through "Amicus", the donor not only takes care of someone else's life but also improves his health. The procedure for making a thrombo concentrate is equivalent to a therapeutic plasmapheresis session. The methods used in the Center Blood Bank are innovative. Among the clinics of Georgia, the equipment required to receive the blood components of the National Center of Surgery is the most modern. The processes going on in the Blood Bank are robotic and highly sophisticated. The device allows the production to make functionally strong blood components, in particular, platelet concentrate and erythrocyte mass. Besides, blood plasma and stem cells are produced.