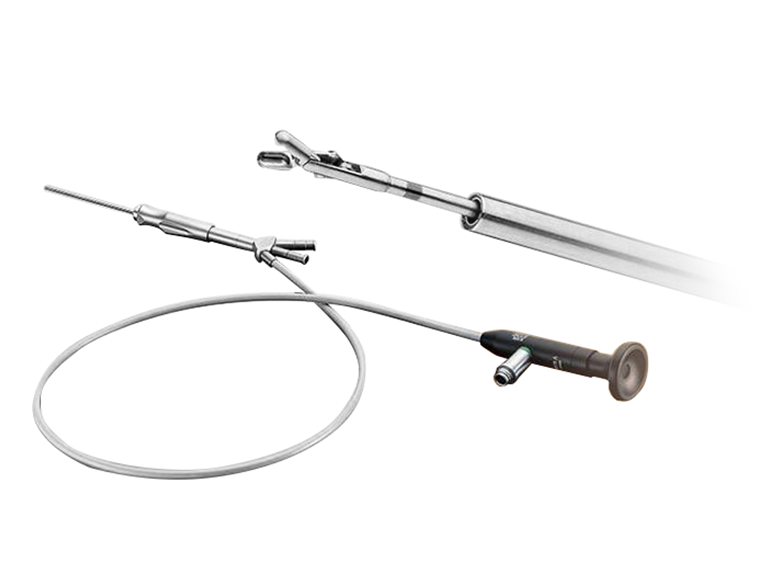 Karl Storz
The National Center of Surgery offers patients 24h services of maxillofacial surgery. Surgeries of any complexity are performed at National Center of Surgery using traditional, open approach. Although significant news that was introduced last year is - the endoscopic method.
This is a revolutionary achievement in the treatment of salivary gland diseases. Now it is possible to treat salivary gland and duct calculi and other pathologies using minimally invasive intervention.
Sialoendoscopy is the latest method when the doctor visually assesses the salivary gland, parenchyma and stroma. It is possible to examine the content and walls of the gland, which is not possible with open method. Depending on the localization and size Sialoendoscopy makes it possible to fully or partially remove the stone, as well as to destroy them (lithotripsy).
post-operative rehabilitation is possible within an hour after the end of this manipulation. Functions of the salivary gland are completely restored.