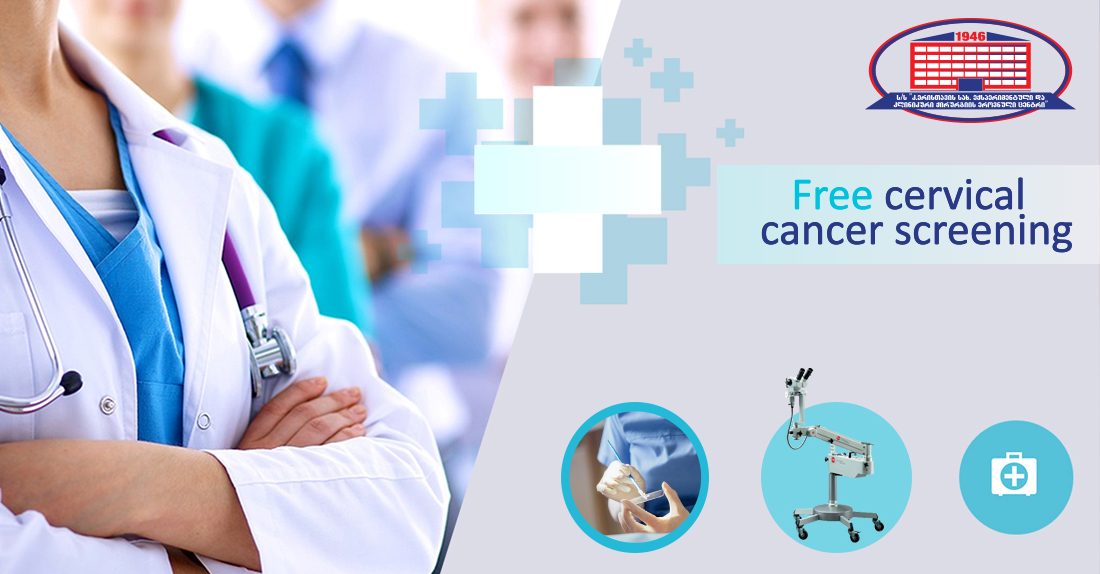 National Center of Surgery offers you a cervical cancer screening.
The clinic joined the state program of cervical cancer screening and offers the examination free of charge.
Cervical cancer screening is available for women aged 25 to 60 living in Tbilisi (a person legally registered in Tbilisi).
If cervical cancer is detected at an early stage, the chance of a cure is quite high. Screening is considered to be the most effective method for cervical cancer prevention
You should utilize the promotion if you have the following symptoms:
Discomfort or pain during sexual intercourse;
Back pain, leg pain or pelvic pain;
Loss of appetite or weight;
Irregular menstruation;
Bleeding between periods or during sexual intercourse;
Vaginal discomfort or discharge with an unpleasant smell;
Exhaustion.
Screening is available every Monday and Thursday.
Please make an appointment in advance at 577 119 119 or 2 02 25 25
Wish you health!
What should you know about cervical cancer?
Give us a call