Gastric Endoscopic-Botox injection at the National Center of Surgery
Gastric Endoscopic-Botox injection at the National Center of Surgery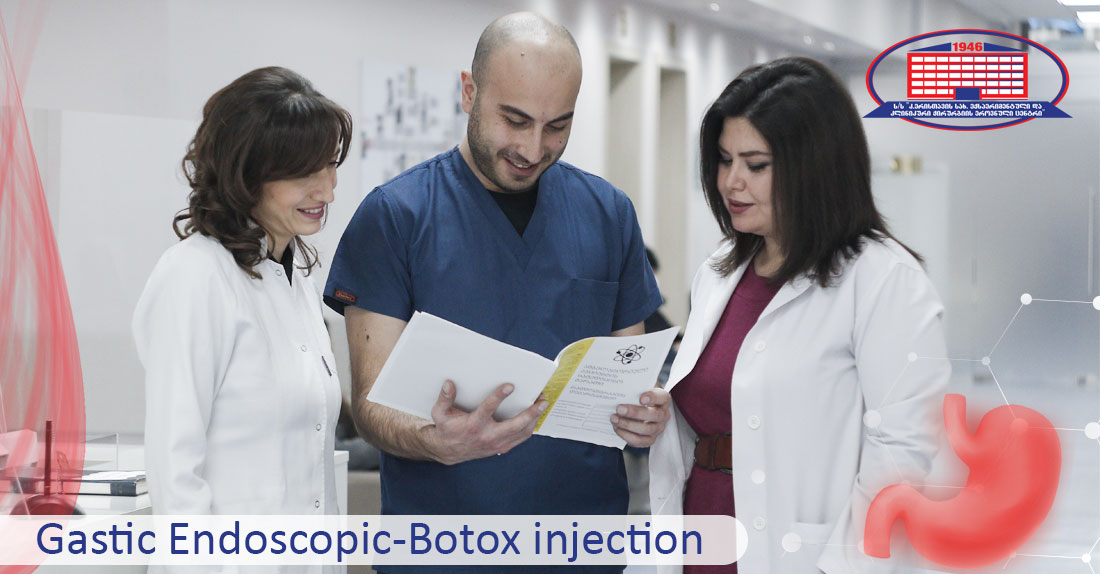 One of the most effective directions of bariatric surgery
Gastric Botox injection is an endoscopic method, that allows overweight patients to lose weight moderately, quickly, and safely.
National Center of Surgery offers Gastric Endoscopic Botox for 3,850 GEL!
An outpatient procedure such as Gastric Endoscopy Botox, combined with physical exercise and a healthy lifestyle, allows overweight patients to lose up to 15-20 kg in 5-6 months.
The endoscopic intervention lasts 15-20 minutes. After completing this manipulation, the patient does not need to be hospitalized, so the patient is discharged home the same day to quickly return to a socially active life.
Each patient is individually consulted with the team of highly qualified doctors of our clinic, and the program includes important and leading specialists of the clinic:
During the direct visit and the medical examination, general data is collected and evaluated, such as:
Accompanying chronic diseases;
Family medical history;
Is calculated body mass index (BMI);
Review your eating habits;
Means of integrating healthy eating are considered.
At and of the endoscopic manipulation, you will receive instructions on diet and physical activity, which will help you to make positive lifestyle changes, as well as the effectiveness of weight loss and maintaining the already lost weight.
For more information, contact us at 577 119 119 or 2 02 25 25.
Wish you health!
---
What are patients interested in
Vitamin D deficiency
Qauestion:: Which medication is effective in vitamin D deficiency? I'm 31 years old
See Answer
See More