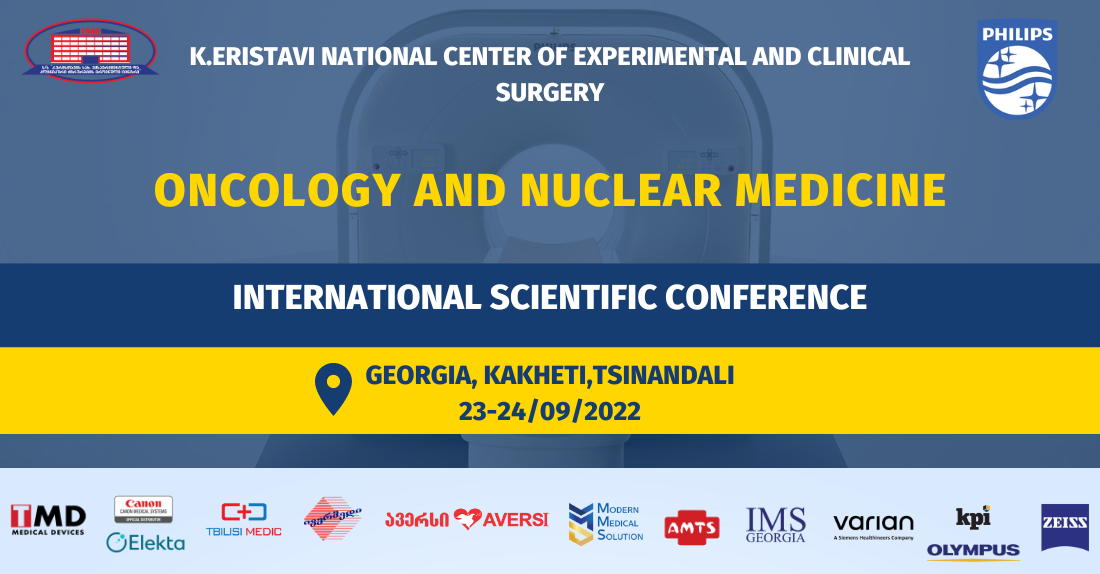 Oncology and nuclear medicine
The National Center of Surgery will conduct another international scientific conference on September 23–24 in Kakheti, with the topic "Oncology and Nuclear Medicine" as its main focus.
The international scientific conference will feature visiting nuclear medicine professors from Japan, Belgium, Spain, Germany, Egypt, Turkey, and Georgia.
Paata Kurtanidze, the founder of "Aversi" Corporation, and representatives from the Directorate of The National Center of Surgery will address the audience during the opening ceremony.
Reports on the value of nuclear medicine, the role of positron emission computed tomography (PET/CT) in the diagnosis and treatment of oncological diseases, and cutting-edge radiation oncology treatment techniques will be presented to the medical community by visiting professors.
Among the foreign guests will be the president of the "European Cancer Organization" and ESTRO in 2016-2018, the head of the Department of Radiation Oncology of the Antwerp University Clinic "IRIDIUM KANKERNETWERK", radiation oncologist, Professor Philip Poortmans, and other specialists from multiple countries.
The primary goal of The National Center of Surgery and the entire company "Aversi" is to introduce ultra-modern, digital technologies in medicine, to improve the quality of treatment, and to provide patients with modern, high-quality treatment! By making a prompt, precise diagnosis with the aid of modern technology and trained medical professionals, cancer can be defeated.
Cancer is not a verdict!