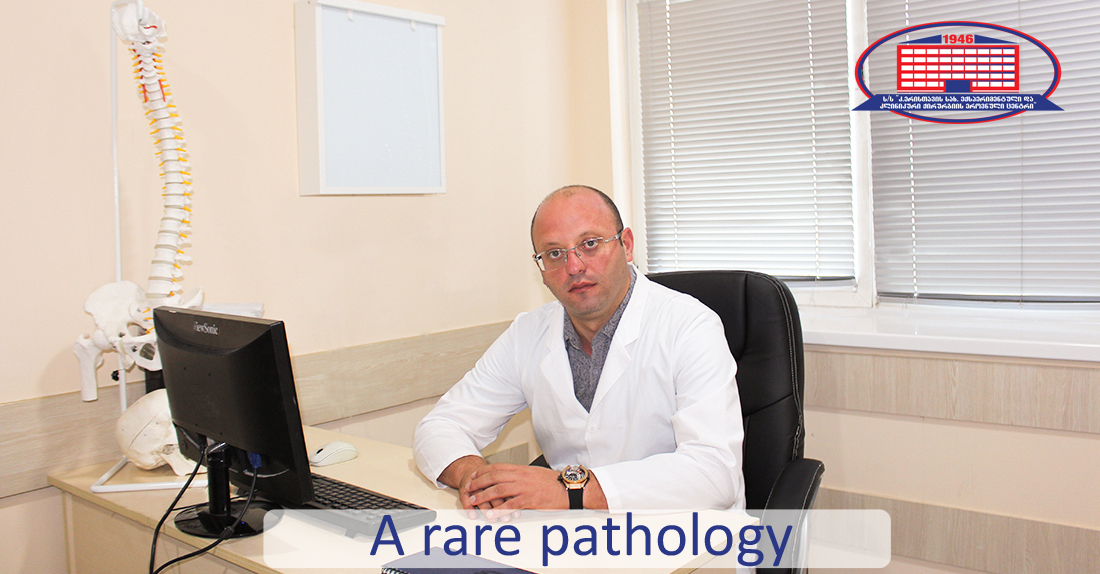 The patient with a rare pathology was admitted to the National Center of Surgery.
65 years old patient was admitted with a diagnosis of an acute disorder of cerebral circulation. Stroke and total occlusion of the middle cerebral artery (occluded artery) were diagnosed based on the relevant examinations.
Neurologists and neurosurgeons' joint consilium decided to perform thrombectomy.
Quite a rare pathology was detected on a clinic's digital angiograph.
A heart with a rare anatomy
Imagine a heart with all the blood vessels transposed (reversed), located on the opposite side of the normal anatomical position.
Such a rare condition of the heart is congenital and doesn't cause any diseases. It just requires the surgeon's proper training and qualification during the endovascular intervention.
Amid the abnormal anatomy, the clinic's experienced surgeons managed to enter the cerebral vessel and recanalize the occluded artery.
The patient was already discharged with a satisfactory health condition.
One more patient with an abnormal blood vessel
One more patient with a congenital pathology was admitted to the National Center of Surgery.
In this case, thrombosis of the right internal carotid artery was detected. According to a normal anatomic image, blood vessel emerging from the aortic arch - brachiocephalic artery - arises from the right side, whereas in this case, the right carotid artery emerged from the left subclavian artery.
This is one of those cases that many surgeons may not even see throughout their whole career.
Despite the congenital pathology, surgeons managed to conduct thrombectomyand the patient was discharged with a satisfactory health condition.
What is thrombectomy?
Endovascular thrombectomy is a minimally invasive intervention. Approached from the femoral artery, thrombus occluding the blood vessel is removed from the carotid basin. Afterward, the blood flow is fully restored.
This treatment method can be used within the first 24 hours after the stroke, albeit 6-8 hours is considered to be the golden period.
The procedure is performed with SHIMADZU Trinias B12 biplane angiograph using the Penumbra system, which is recognized in the whole world.
Wish you health!