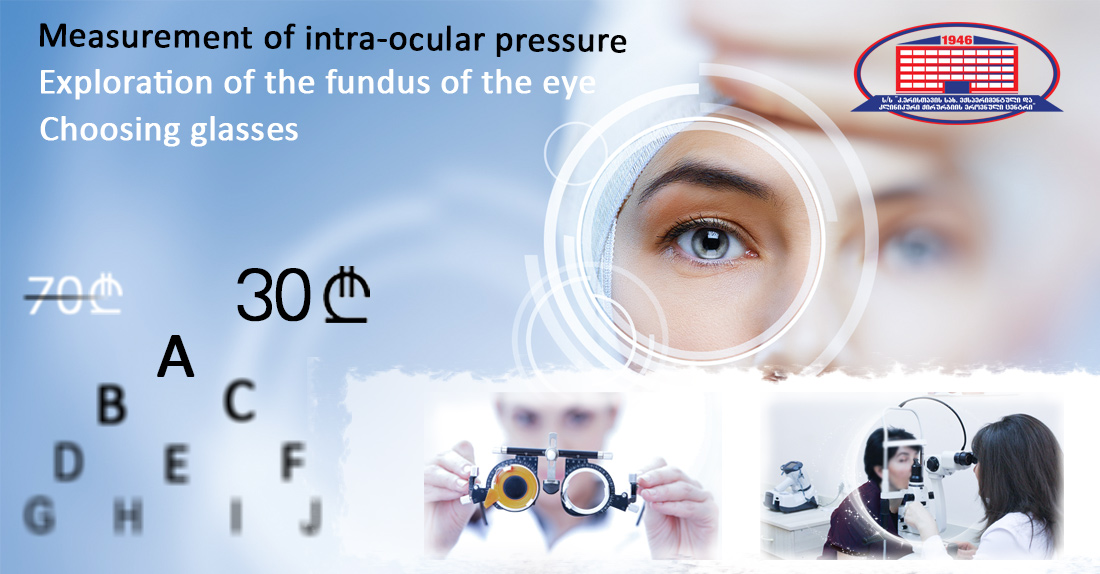 National Center of Surgery announces promotion in the field of ophthalmology.
In case of any complaints regarding vision, you can consult with an ophthalmologist only for 30 Gel instead of 70 Gel.
Within the promotion, ophthalmology services offer:
Exploration of the fundus of the eye;
Measurement of intra-ocular pressure;
Choosing glasses (reading glasses, as well as glasses for astigmatism, myopia, hypermetropia)
Promotion is valid every Thursday!
Keep in mind that promotion is available for every citizen of Georgia aged 18 or above.
Please make an appointment in advance at 577 119 119; 2 02 25 25.
Wish you health!
Give us a call
---
What are patients interested in
Demodicosis
Qauestion:: As a result of ocular demodicosis treatment (Blefarogel 2), hyperplasia of the eyelash follicles occurred. As a stratum mass of the occluded area. No changes in one year. Is there any solution? Eyelashes grow in different directions.
See Answer
See More