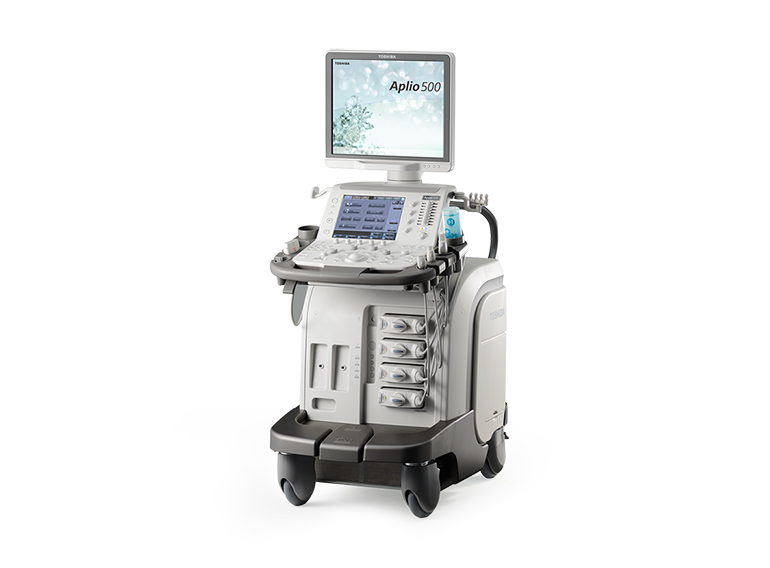 TOSHIBA - Aplio500

The National Center of Surgery is equipped with the latest ultrasound machine "Toshiba Aplio 500".
It is distinguished by the modern system of visualization, high precision and sensitivity programs. Monitoring the results of the treatment is highly accurate, which ensures maximum safety for patients.
"TOSHIBA - Aplio500"- new quality in the ultrasound world:
• Improved 2D and 4D images.
• Unique Virtual Ultrasound 3D Endoscopy - Fly Thru.
• Shear Wave Elastography.
• Improved Strain Elastography
Toshiba Aplio 500 is a new word in the ultrasound world.
The advantages of the device are elastography Modality. Ultrasound elastography. This is a color-oriented form to determine the density of formations or glandular organs, such as thyroid and mammary glands, as well as liver and spleen. The higher the density, the greater the risk of malignant disease.
With the help of Fly Thru mode lets you virtually explore walls and cavities of vessels and organs (such as gallbladder and bladder) from the inside and in 4D. it can differentiate between polyp and concrement, atherosclerotic plaque and other formation, that will help in accurate diagnosis.