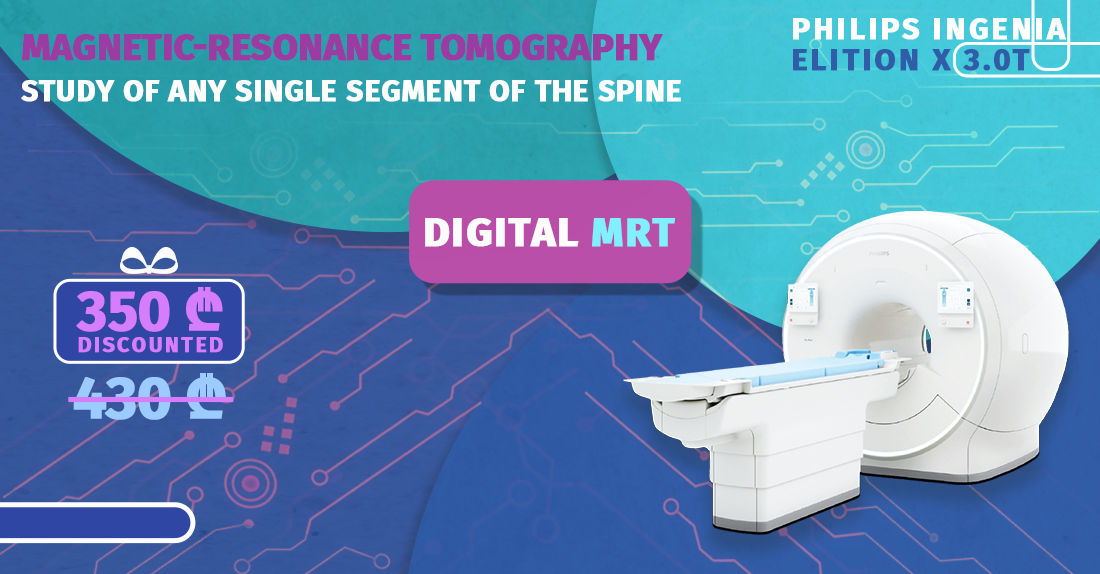 Digital 3T magnetic – resonance tomography
The National Center of Surgery is offering a summer discount on a 3 Tesla digital magnetic resonance imaging machine with artificial intelligence (PHILIPS INGENIA ELITION X 3T).
Take advantage of the promotion to obtain an MRI of any one segment of the spine (neck, chest, or waist) for 350 GEL instead of 430 GEL!
The promotion is valid on Monday, Wednesday and Friday!
For discounts and pre-registration, please call us at +995 577 119 119 or +995 322 02 25 25
Wish you health!
Give us a call