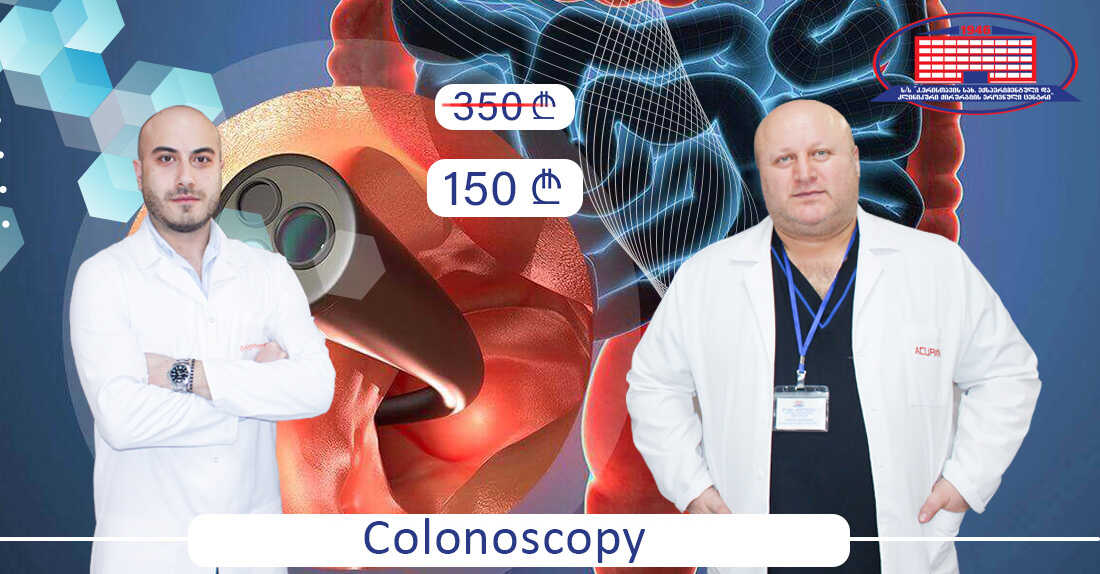 The National Center of Surgery offers a complete colonoscopy examination at an unprecedented low price.
A complete colonoscopic examination is performed with the latest generation of Olympus ultra-modern device.
As part of the action plan, you will be able to consult a proctologist or gastroenterologist, if necessary.
On every Tuesday the action will be led by proctologist surgeon, endoscopist - Lasha Silogava;
On every Saturday the action will be led by endoscopic surgeon- Irakli Paichadze.
You can perform the mentioned procedure under anesthesia - instead of 350 GEL – only for 250 GEL, without anesthesia - 150 GEL.
If interested, please, make an appointment in advance at 577 119 119 or 2 02 25 25!
Wish you health!
---
What are patients interested in
Acidic saliva (GERD)
Qauestion:: Hello, please help me, I'm an emigrant and I can't see a doctor here. I have excessive acidic saliva in my mouth for a few days now. It's not heartburn. I have an unpleasant feeling in the abdominal area, my gallbladder was removed. Could you prescribe some type of medication, please.
See Answer
See More