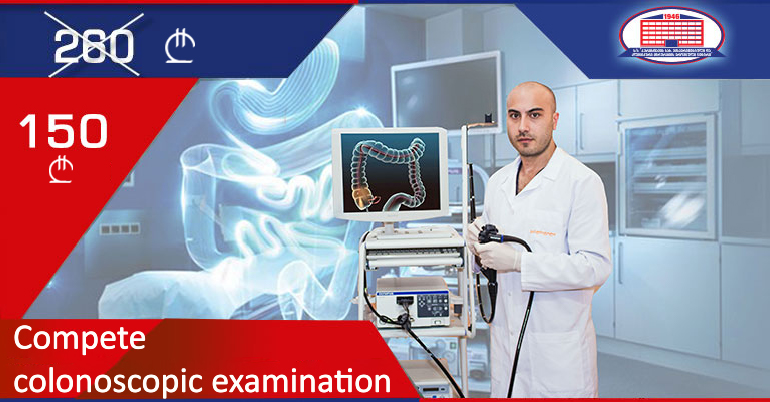 The National Center of Surgery offers complete colonoscopy testing at unprecedentedly low cost.
150 GEL instead of 260 GEL. This offer includes:
● Consultation with the surgeon;
● Consultation with proctologist or gastroenterologist (according to the need).
● The colonoscopy procedure is conducted with OLYMPUS's latest machine.
In addition, it is possible to conduct the procedure with anesthesia at a reduced price- 250 GEL instead of 360 GEL.
The offer is valid every Saturday.
Please enter the number 577119119 in advance to use this promo.