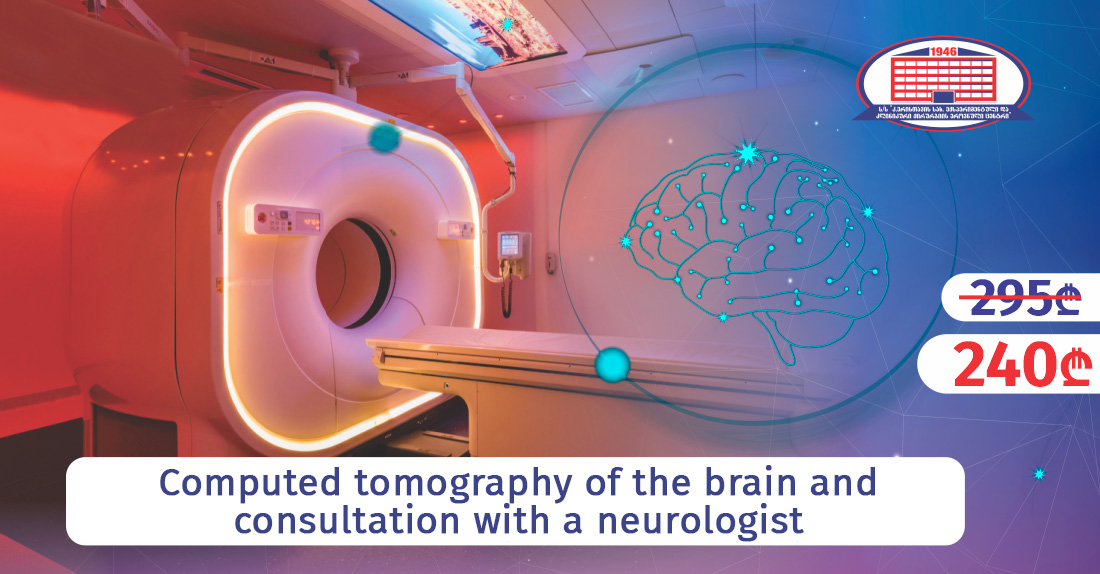 Special offer from The National Center of Surgery
If you experience headaches, dizziness, memory loss, buzzing in the ears, difficulty speaking, or diminished sensitivity and strength in the limbs, schedule a computed tomography scan of the brain.
Remember, only prompt diagnosis and appropriate treatment can aid in your recovery!
The National Center of Surgery is currently running a promotion in which you may conduct a CT scan of the brain (128-sliced) and a consultation with a neurologist for 240 GEL instead of 295 GEL! Tea Shubladze, a highly qualified doctor-neurologist, will consult you.
Every Monday and Thursday, the promotion is valid!
The study is carried out using a low-dose PHILIPS VEREOS DIGITAL 128-slice computed tomography, so the patient receives the minimal amount of radiation!
The PHILIPS VEREOS DIGITAL CT is outfitted with digital detectors, which work in tandem with the device's artificial intelligence to produce the finest quality images.
If you want to take advantage of this promotion, please pre-register in advance at 577 119 119 or 2 02 25 25 !
Wish you health!
Give us a call
---
What are patients interested in