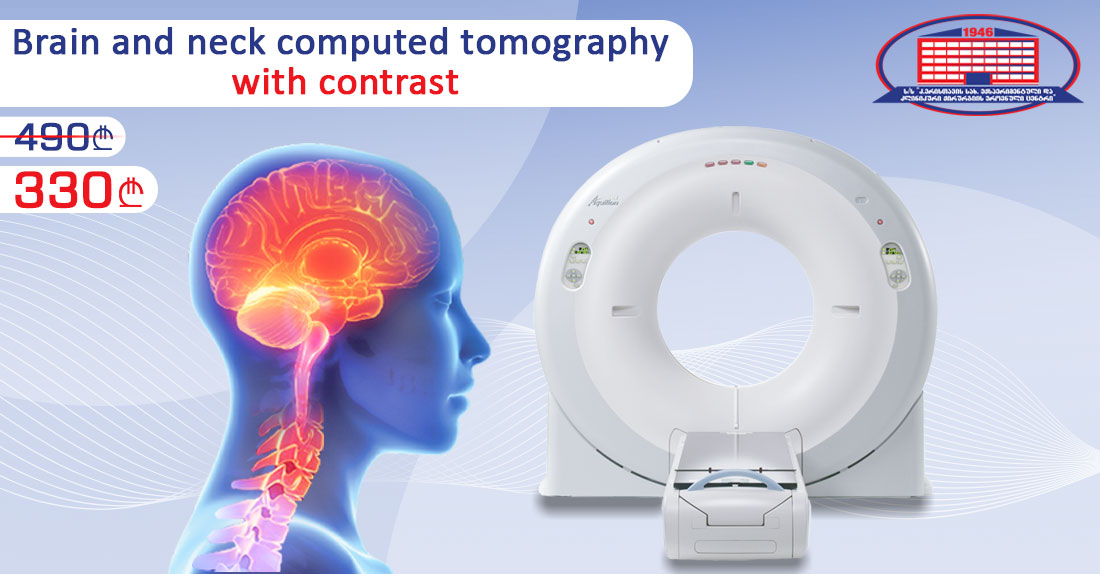 National Center of Surgery offers a brain and neck computed tomography with contrast for an unprecedented low price.
Within the promotion, the study costs 330 Gel instead of 490 Gel.
Promotion is valid every Monday, Tuesday, and Saturday.
If you'd like to utilize the mentioned promotion, please, make an appointment in advance at (+995) 0322 02 25 25!
Wish you health!
Give us a call