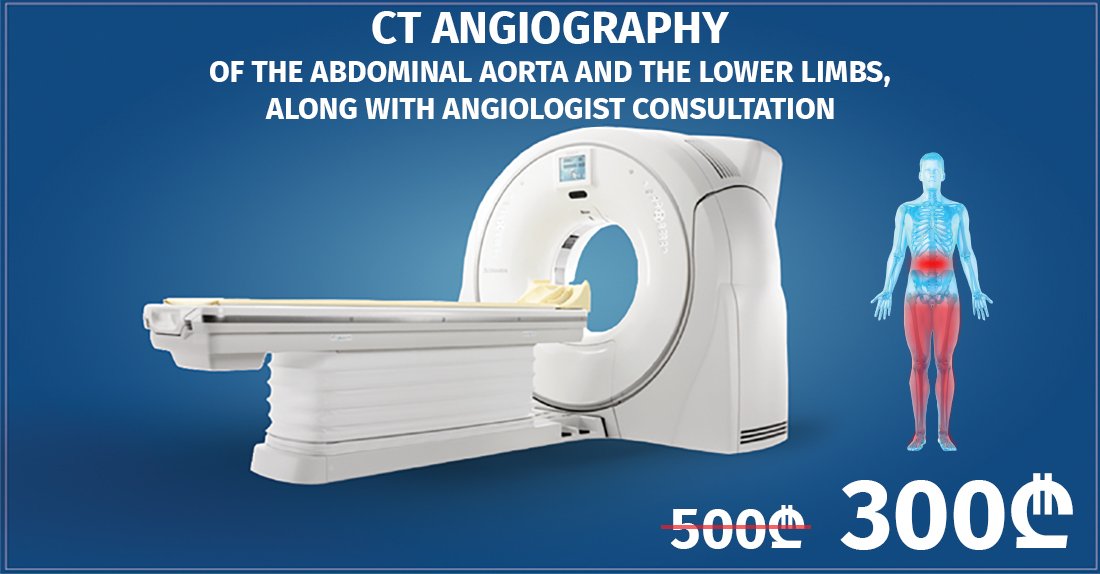 Discount on computed tomography in Batumi clinic
Take a CT scan right away and begin treatment promptly, if you experience pain while walking, have been diagnosed with diabetes, and feel cold in your lower extremities.
The Batumi Clinic of The National Center of Surgery offers a discount on radiological studies.
Perform lower limb CT angiography and visit an angiologist/angio-surgeon for 300 GEL as opposed to 500 GEL.
Doctors from The National Center of Surgery's Tbilisi Radiological Service take part in the analysis of research, as well as, in the formulation of findings!
The promotion is valid until February 28!
To take advantage of the discount, please register in advance at the number 0 422 40 00 00
Wish you health!
Give us a call