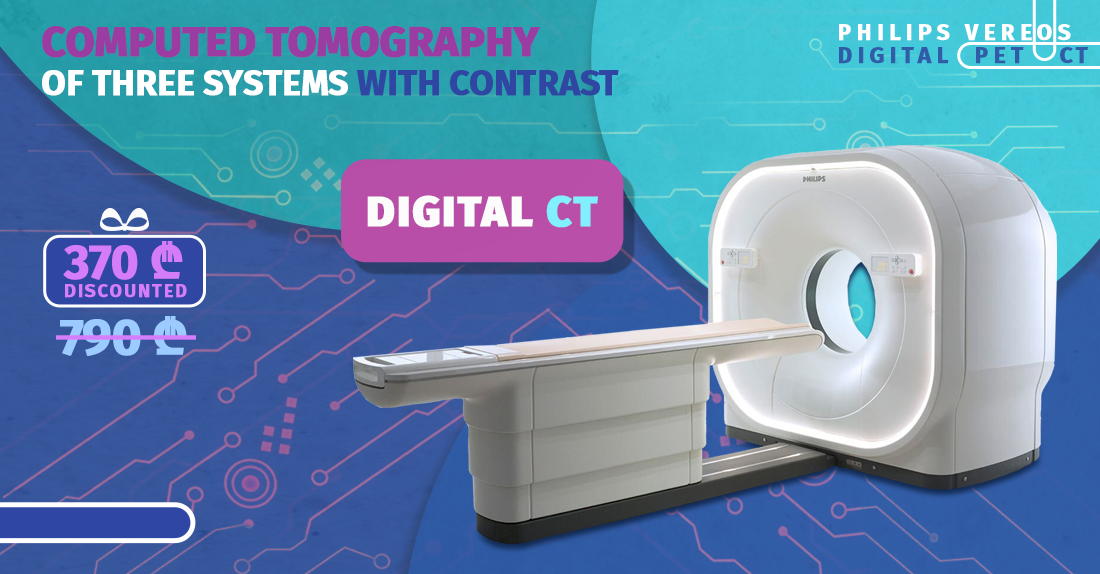 Unprecedented weekend discount
With a weekend discount, you can conduct a CT scan of the three systems (chest, abdomen, and small pelvis) with contrast at The National Center of Surgery for 370 GEL instead of 790 GEL.
Save yourself the time and effort by performing the most crucial radiological examination on the most recent 128-layer device. A professional, highly qualified doctor-radiologist will provide the conclusion.
Please register in advance at +995 577 119 119 or +995 322 02 25 25 to take advantage of the promotion.
The National Center Of Surgery serves patients every day, 24 hours a day!
Wish you health!
Give us a call