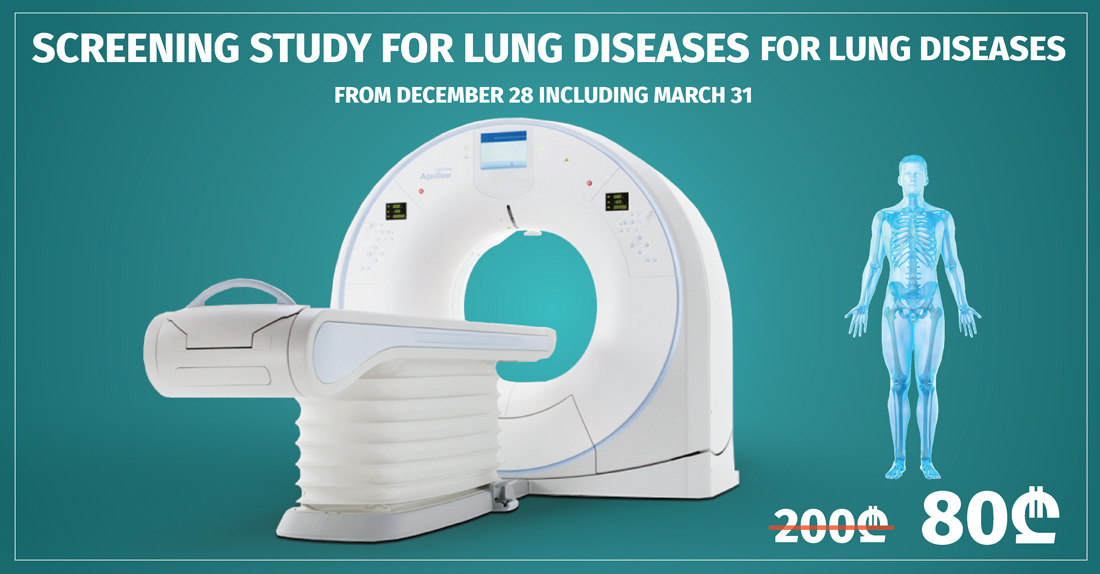 Screening Study for lung diseases
Chest computed tomography is available at The National Center of Surgery from December 28 including March 31 for just 80 GEL instead of 200 GEL!
The promotion is valid from Monday to Friday!
You will receive a free consultation with a thoracic surgeon during the promotion, if required.
The cutting-edge Japanese machine Toshiba Aquilion RXL, is outfitted with cutting-edge technologies and offers the highest quality image, is used for computed tomographic studies.
For discounts and pre-registration, please call us at +995 577 119 119 or +995 322 02 25 25
Wish you health!
Give us a call