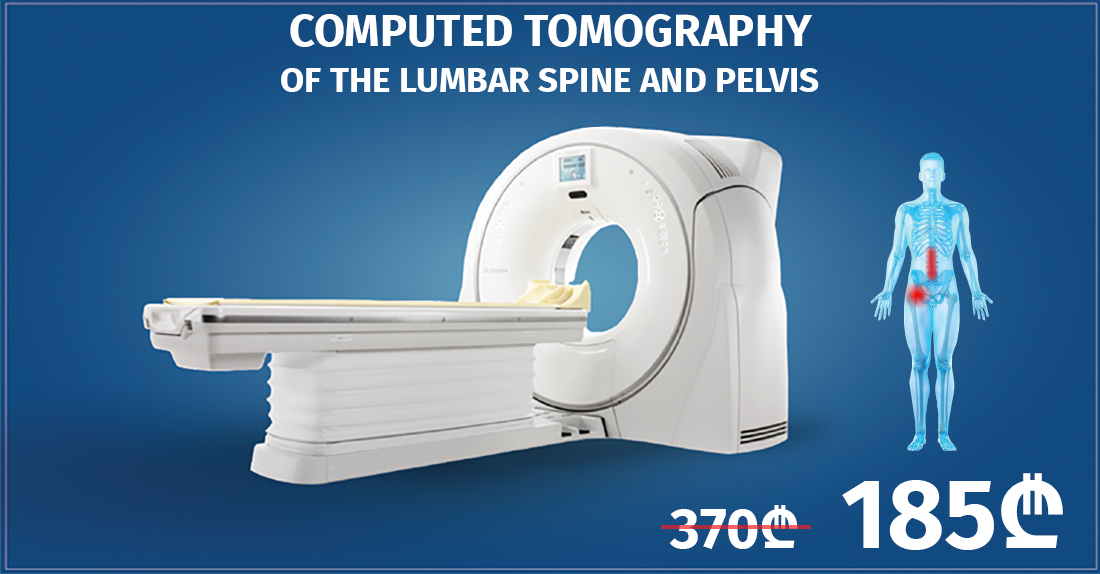 The National Center of Surgery's promotion of the Batumi Clinic on CT studies
If you have any of the following symptoms:
You find it difficult to move;
Your joints ache;
You feel swelling in the joints;
The recovery time from the injury has been extended.
Don't miss to benefit from the Batumi Clinic's special promotion to get a computed tomography scan at an even bigger discount!
You will receive a CT scan of the pelvis and lumbar segment of the spine during the promotion instead of 370 GEL for 185 GEL.
Doctors from The National Center of Surgery's Tbilisi Radiological Service participate in the analysis of research, as well as, in the formulation of results!
The promotion is valid until February 28!
Please call 0 422 40 00 00 to pre-register in order to benefit from the discount.
Wish you health!
Give us a call