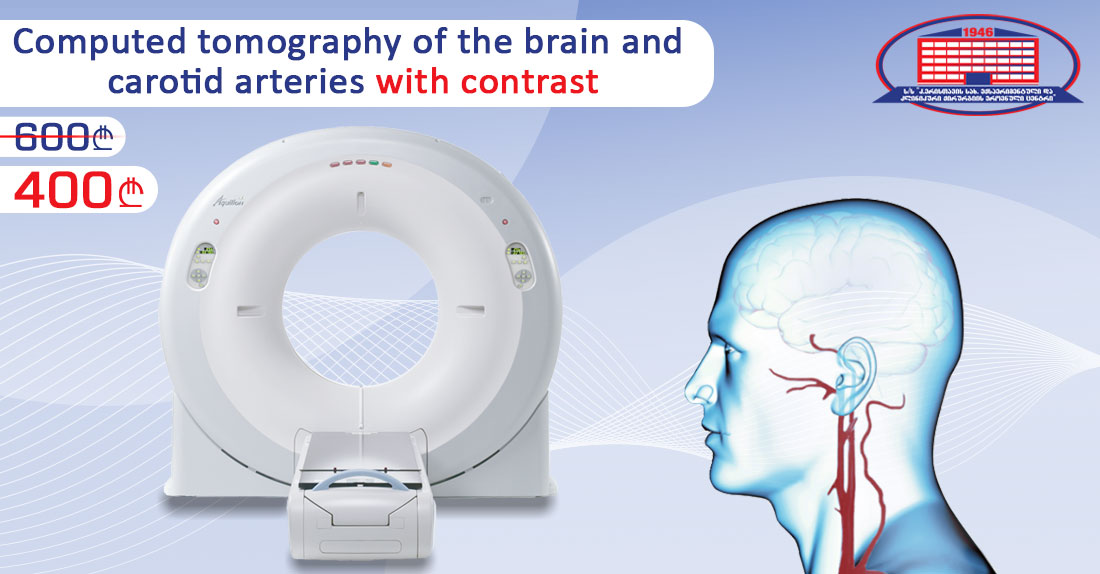 The National Center of Surgery offers you a CT scanning of the main blood vessels and carotid arteries with the contrast using the multislice computed tomography Toshiba Aquilion RXL, which is a leader in its class.
Within the framework of the promotion, the cost of the CT imaging is 400 GEL instead of 600 GEL.
The offer is valid every Wednesday, Friday, Saturday, and Sunday!
The CT scanner is a very important machine for timely diagnosis and prevention of the diseases.
The most important factor in the CT system is the high quality of the image. That is why Toshiba has developed a number of innovative technologies and implemented them in Toshiba Aquilion RXL system.
On this computed tomography, with important functions, we carry out the scanning!
Please make an appointment in advance! Call us at (+995) 0322 02 25 25 and use our promotions!
Give us a call