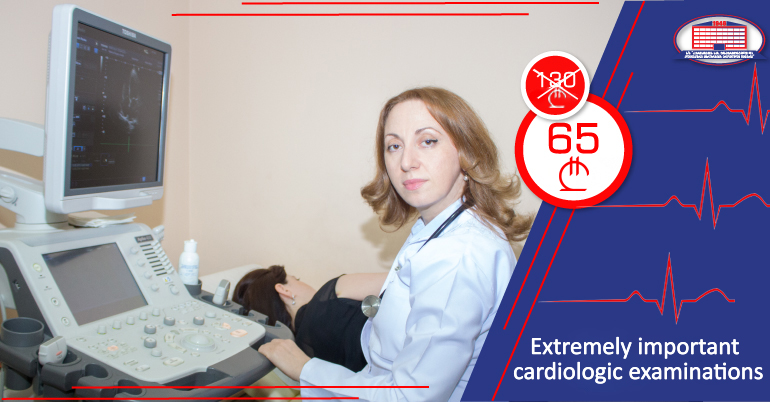 Are you at risk for developing cardiovascular diseases?
You will receive an answer to this question using the promotion of the National Center of Surgery.
The National Center of Surgery offers the most important studies for the timely detection, prevention, and treatment of cardiovascular pathologies!
For 65 GEL instead of 130 GEL we offer:
• Consultation with the cardiologist. The consultation is conducted by the cardiologist Inga Zhvania, who completed her internship in Germany.
• Echocardiography (ultrasound examination of the heart);
• Electrocardiography (ECG);
• Determination of LDL-cholesterol (low-density lipoprotein) in the blood (one of the sensitive markers for assessing the risk of developing atherosclerosis).
Take advantage of the promotion of the National Center of Surgery if you are concerned about the following symptoms:
• Periodic discomfort in the chest;
• Increased heart rate;
• Difficulty breathing during heavy exercise or at rest;
• Feeling of sudden tiredness;
• Sleep disturbances.
The National Center ofSurgery is equipped with the latest echocardiography device TOSHIBA Aplio 400. The advantage of the device is high-quality images. Aplio 400 provides the accuracy of the examination.
Take care of the health of your heart!
The promotion will be available to all patients older than 18 years!
The promotion is valid every Saturday!
Please make an appointment in advance! Call us at 577 119 119 or 2 02 25 25 and use our promotions!