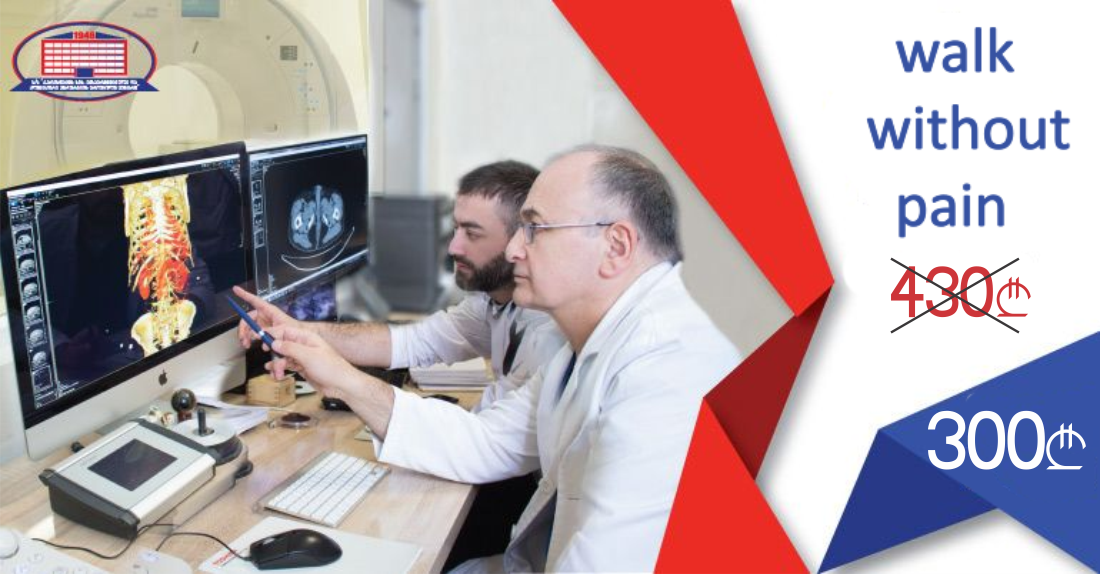 Do you have trouble walking, feel cold in the lower extremities, and have diabetes?
National Center of Surgery offers a full package of examination for proper and accurate diagnosis for 290 GEL instead of 430 GEL:
Computed tomography of lower extremity arteries and abdominal aorta using equipment manufactured by Toshiba;
Consultation with a vascular surgeon;
Determination of creatinine in blood.
Promotion is valid every Monday, Thursday, and Saturday.
Please, make an appointment in advance at 577 119 119 or 2 02 25 25 to use the mentioned promotion!
Wish you health!