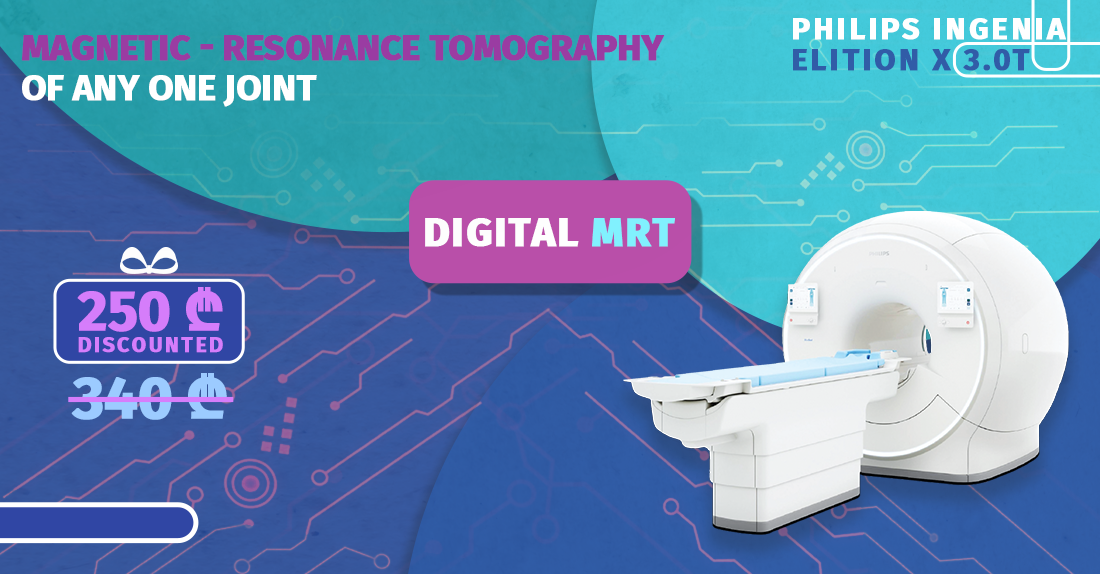 PHILIPS INGENIA ELITION X 3T with artificial intelligence
Take advantage of the weekend's even greater discount and have any single joint's MRI examined for 250 GEL as opposed to 340 GEL!
The technical features that are concentrated on the patient's comfort and give the doctor the most accurate image without artifacts make the 3 Tesla digital magnetic resonance tomography (PHILIPS INGENIA ELITION X) special!
Please register in advance at +995 577 119 119 or +995 322 02 25 25 to take advantage of the promotion.
Wish you health!
Give us a call