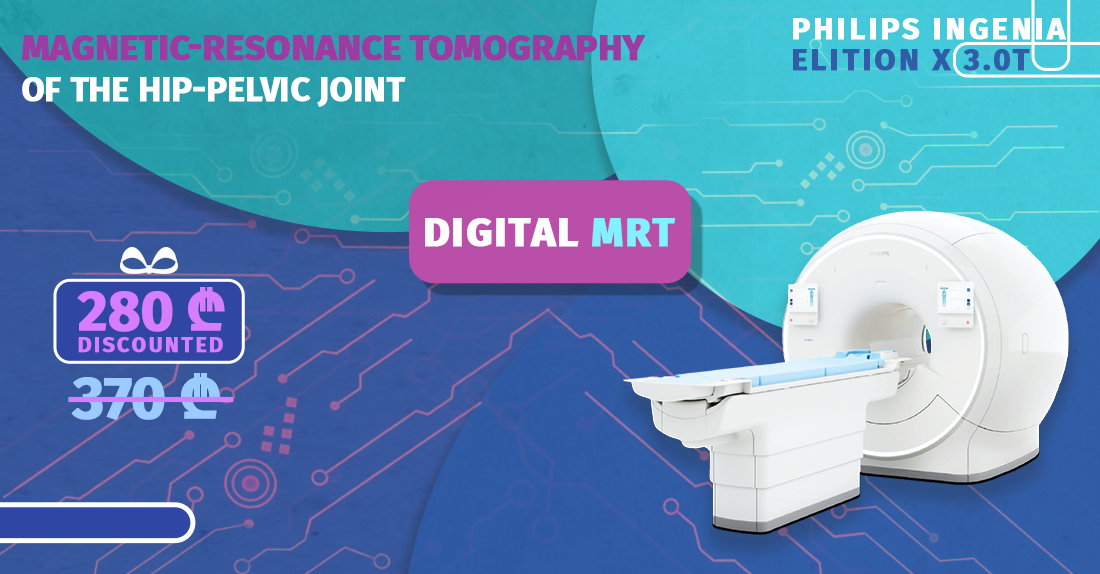 Unprecedented weekend discount
The National Center of Surgery provides greater discounts on radiological studies, only on weekends.
Take an MRI of the hip-pelvis joint for 280 GEL instead of 370 GEL!
A unique, cutting-edge device with digital detectors and artificial intelligence is used for the research (PHILIPS INGENIA ELITION X).
Please register in advance at +995 577 119 119 or +995 322 02 25 25 to take advantage of the promotion.
Wish you health!
Give us a call