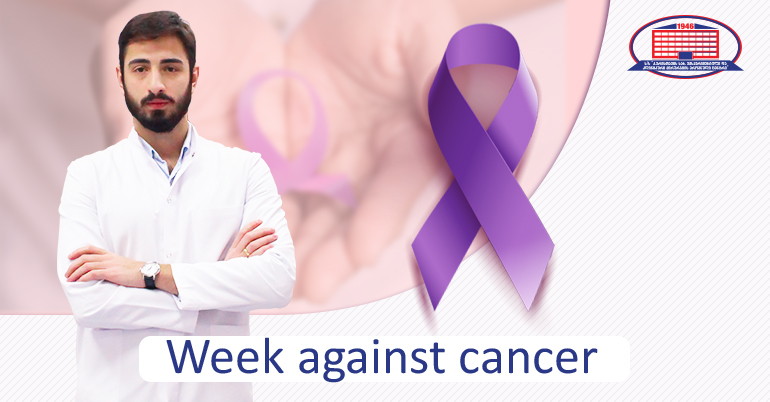 National Center of Surgery joints World Cancer Day and announces cancer week!
On 4-8 February visit National Center of Surgery, undergo screening and feel protected!
Remember, prevention is essential for maintaining health!
As you might know, the oncologic disease is a crucial challenge for global health.
On the 4th of February, World Cancer Day, people from all over the world unite around this topic. This day aims to raise society's awareness about cancer prevention, symptoms, and treatment.

If you'd like to utilize respective promotions at the clinic, make an appointment in advance at 577 119 119 or 2 02 25 25!
Wish you health!
Give us a call
---
What are patients interested in
Chemotherapy
Qauestion:: Hello, My mother received several courses of chemotherapy, because of metastatic involvement of bone and liver. During that time platelet count significantly decreased and only presented with small skin hemorrhages. In chemotherapy, platelet count sometimes increases or decreases, she simultaneously takes Revolade (50mg) on a daily basis and underwent platelet transfusion several times that had an only short-term effect. Is it possible to find another solution for the mentioned problem at your clinic? Thanks in advance
See Answer
See More