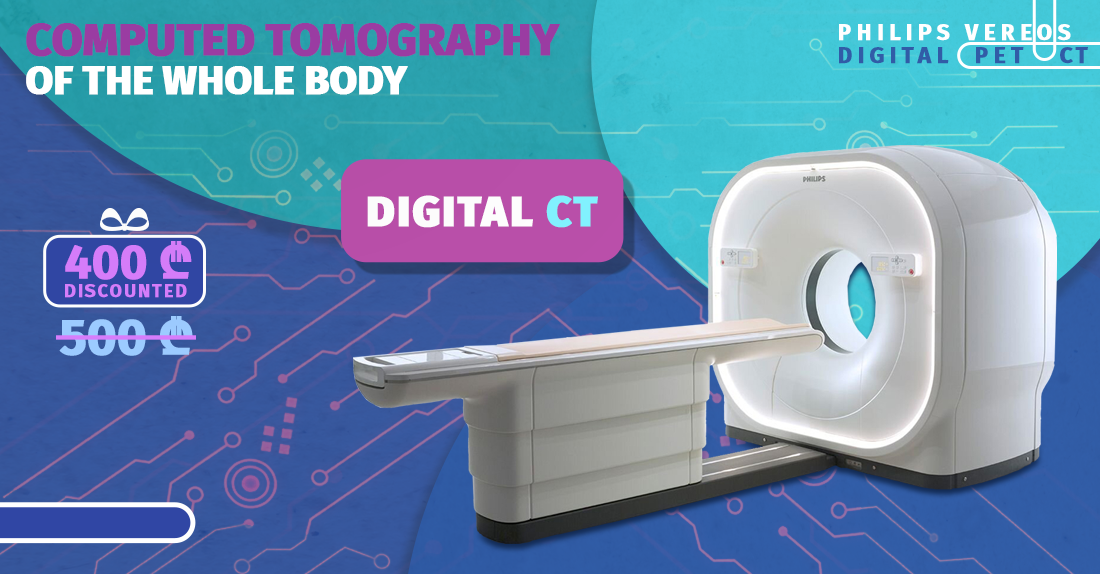 Promotions on computed tomography studies
The best time to look after your health is on the weekends. The entire body's computer tomography is available at The National Center of Surgery for 400 GEL rather than 500 GEL!
The research is conducted on a 128-layer device filled with special features (PHILIPS VEREOS DIGITAL CT). The outcomes of the research and treatment strategies are determined by a group of qualified radiologists.
Please register in advance at +995 577 119 119 or +995 322 02 25 25 to take advantage of the promotion.
The National Center of Surgery serves patients every day, 24 hours a day!
Wish you health!
Give us a call